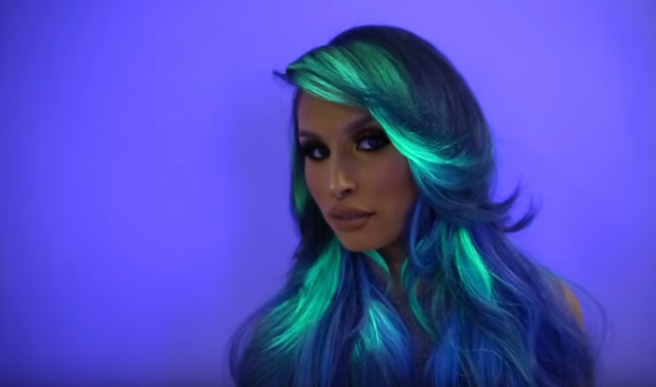 The lite bright trend is here, and it's rainbow hair that glows in the dark
OK, so last year we all lost our minds when we discovered rainbow hair, and it has now been taken up a notch.
Lite brite hair is the latest beauty trend, and it's basically amazing rainbow hair that legit GLOWS in the dark.
Welcome to the future, friends.
Balayage specialist Neil Malek recently won Pravana's 2016 Show Us Your Vidids competition, by achieving this glorious, glowing look.
Neal used a combination of neons, vivids, and pastel hair colours, which don't bleed into each other, to get the winning hairstyle.
In total, he used 11 colours, including pinks, blues, greens, yellows and oranges.
Would you be brave enough to try this look?