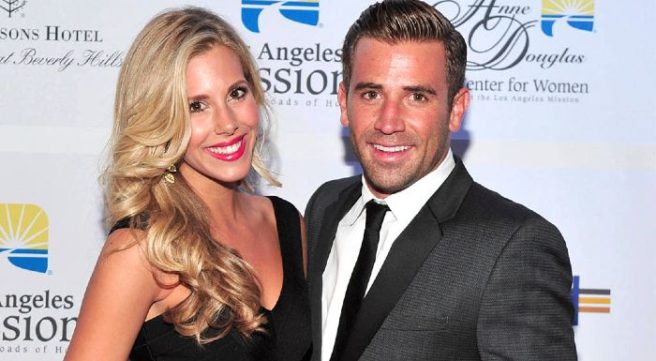 The Hills star Jason Wahler reveals he's expecting a new baby GIRL
Jason Wahler went from being the bonafide bad boy on The Hills, to being a doting-to-be dad!
The 30-year-old had a ball of a time yesterday, as he invited friends and family over to his house to reveal his soon-to-be baby's gender.
The Instagram clip shows Jason and his wife, Ashley Slack, standing beside a black balloon and before they popped it, Jason said to everyone, "We want to thank all of you guys for being here, though, seriously."
He then put a pin to the balloon, and as pink confetti sprinkled out, everyone in the room cheered.
Jason recently told Entertainment Tonight, "We are so overjoyed and excited for this baby! We absolutely LOVE kids and are so happy to finally be starting a family of our own."
Congrats!