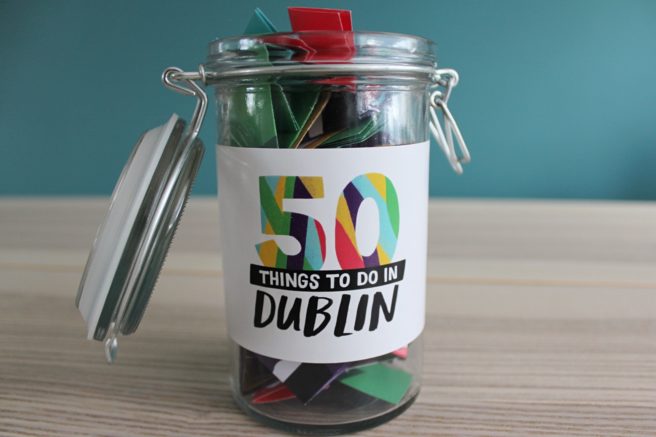 Gift that keeps on giving: 50 things to do in Dublin has Xmas sorted
Even though we LOVE our vibrant fair city, sometimes we're at a loss for what to do in Dublin.
Be it brunch, museum browsing or grabbing drinks with the girls, often we're so spoiled for choice that we end up doing the same activities over and over again and never really get to fully appreciate Dublin – with it's flavourful foodie scene, architectural marvels and rich tapestry of history.
Luckily, there is a new entrepreneurial innovation that seeks to end our perpetual state of boredom – and it comes in a very chic little jar.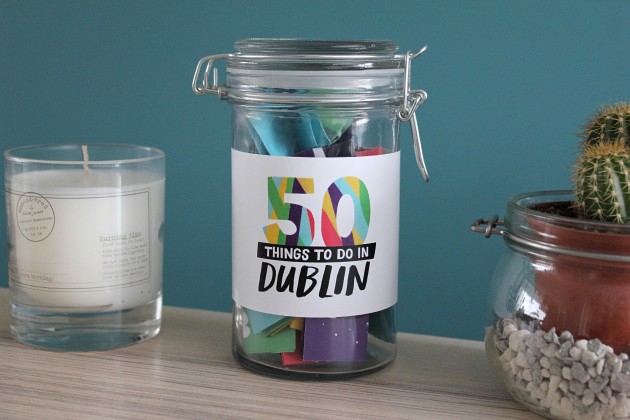 50 Things To Do in Dublin is literally the gift that keeps on giving – a jar filled with fifty quirky, unique and adventurous things to do in Ireland's capital.
The excursions are divided into five categories – Outdoor, Pubs, Arts & Culture, History, and Food, so there's something for everyone, with 10 recommendations from each category per jar.
'My girlfriend is Parisian. She moved to Dublin in 2016 and was a little distraught at the thought of leaving her wonderful bread filled homeland,' says Damien Kelly, creator of the jar.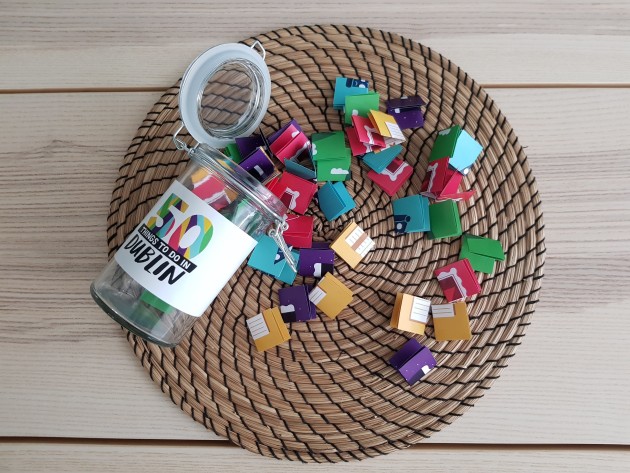 'Oh she liked Dublin alright. But to really make her fall in love with the place, I made a jar for her, filled with 50 things to do, to eat, to learn, to see, to discover.' Am, sorry but HOW CUTE.
'Every time friends and family came over to our place, they would say 'I want that jar!'. So here you are guys. I made it.'
For a niece who is moving to Dublin for her studies, a Secret Santa colleague who could do with a pick me up, for a cousin who is planning a weekend in the city, or for a born and bred Dubliner who wants to get off the beaten track, we're calling 50TTDID the most thoughtful gift ever.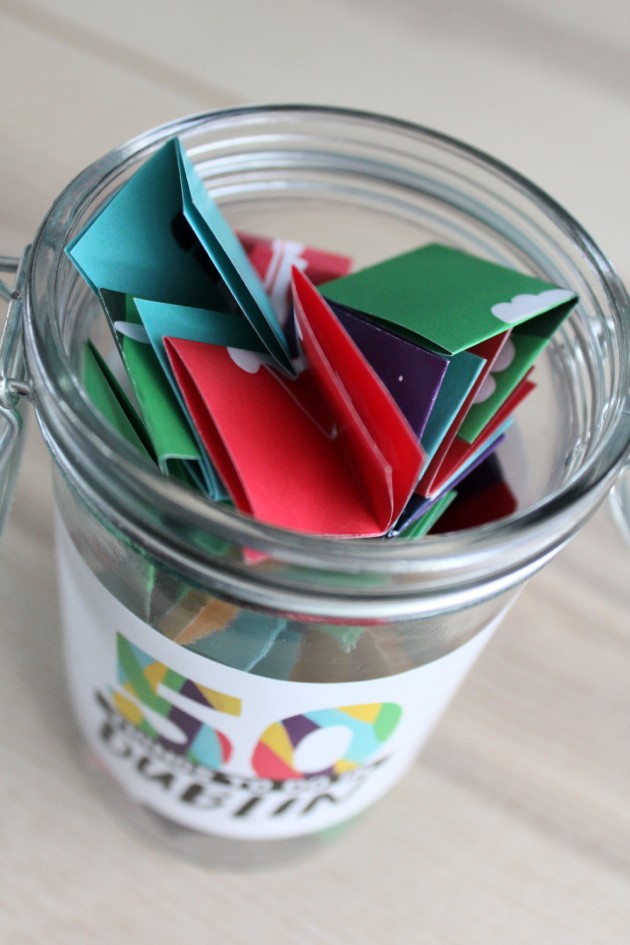 The jars, as well as having a very valuable contents, look exceptionally cute perched on a shelf or desk, so it gets bonus points for being an interior decor talking point.
You can order the jar on fiftythingstodo.com, so get your orders in ASAP ahead of Christmas.
The jar is priced at €24.99 with a special launching price of €19.99 until December 15th.