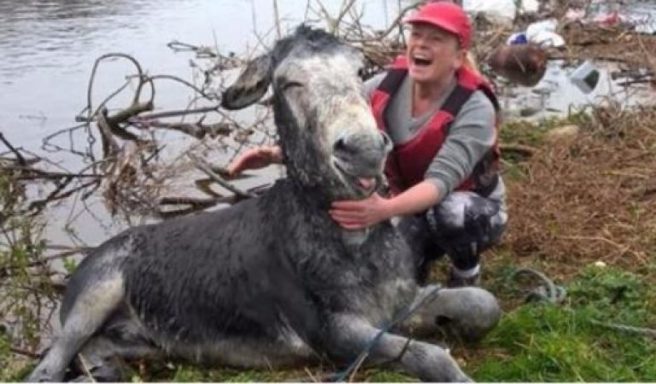 tanksgoodnews: The Insta account that restores your faith in humanity
Unless you actively refuse to watch the news, read the papers or engage with social media, it's highly likely you have spent time dwelling over the political and economic climate, worldwide.
It's rare you will make it to the end of a bulletin or newsfeed without hearing or reading something that leaves you anxious, fearful or distressed, and that is where tanksgoodnews comes in.
Created to counteract the onslaught of bad news we're exposed to on a constant basis, this Instagram account provides the public with the type of news which rarely makes the headlines.
And with 198,000 followers, it's definitely doing something right.
Speaking to V Magazine, it's clear that George Rech, the man behind the inspirational account, is actively opposed to the 'if it bleeds, it leads' mentality.
"I started this account in an attempt to counteract and neutralise all the toxic information being pushed on us all day, every day, for the sake of ratings," he explained.
The account has been inundated with comments from people thanking George for his attempt to inject positivity into a world so drained of it at times.
"This is the best idea ever to show all these amazing stories. Thank you," wrote one while another added; "I think you should consider a bigger more serious platform. I'm willing to make you my go-to news source."
Ladies, if you follow no other account for the rest of the year, make tanksgoodnews your go-to.