An astonishing investigation into steroid-use in this country gives a glimpse into just how prolific drug-taking is among fitness fans.
"Anecdotal evidence suggests that thousands of young Irish men in particular are taking and using steroids," RTÉ Radio 1 reporter Brian O'Connell revealed on this morning's Today With Sean O'Rourke.
The drug is usually used to boost body image and to add on muscle or bulk in an unnaturally short space of time.
Strains include trenbolone, a hormone for bulls, and boldenone (also known as Equipoise), a hormone for racehorses.
And while it remains a taboo issue, the RTÉ report highlights that it is no longer merely confined to an extreme, underground body-building world.
"It's something that we've been hearing for several years – that usage among young Irish males has been steadily rising," Brian reiterated on the show this morning.
As part of the segment, he interviewed two steroid-users – both of whom spoke anonymously – and the insight into their world is shocking.
"You normally inject in the bum – for the simple reason that there's more bulk there and also because it doesn't show as easily," explains the first case-study, who has been using for several years.
"Steroids have always been a part of the scene, and anyone who says different is wrong," he adds. "But what wasn't a part of it previously was the volume of steroids taken by people.
"And the type of people has changed too. In the past it was just your hard-core serious athletes. You certainly didn't have young guys watching the likes of Geordie Shore and then taking it."
#Steroids – Not just used by those who bodybuild, now used to improve body image….@oconnellbrian investigates..https://t.co/GlbovRK7yJ

— Today Sean O'Rourke (@TodaySOR) July 5, 2016
He went on to say that while he didn't feel like an 'addict' if a young person still in their teens approached him and looked for advice on steroids, he'd "advise them against using at such a young age".
He went on to explain that young men who get caught up when they're 17, 18, or 19 were struggling to maintain a 'normal' level of testosterone once they hit their 20s. "If you put something synthetic into your body, the natural production of it stops," he said, "so their sex drive is dropping down to nothing."
@oconnellbrian @TodaySOR I feel body image issues are very underestimated in young males

— Niall Breslin (@nbrez) July 5, 2016
And it seems more and more people from a wider variety of sports are dabbling in steroid usage too: despite the health risks, rugby players, GAA players, rowers, soccer players and more are interested in what the drug can offer them.
"I was asked by a guy recently – and he was just playing junior GAA football – for something to increase his stamina," Brian O'Connell was told.
Last year, Made In Chelsea star Spencer Matthews was asked to leave the I'm A Celebrity jungle when he admitted that he was taking steroids.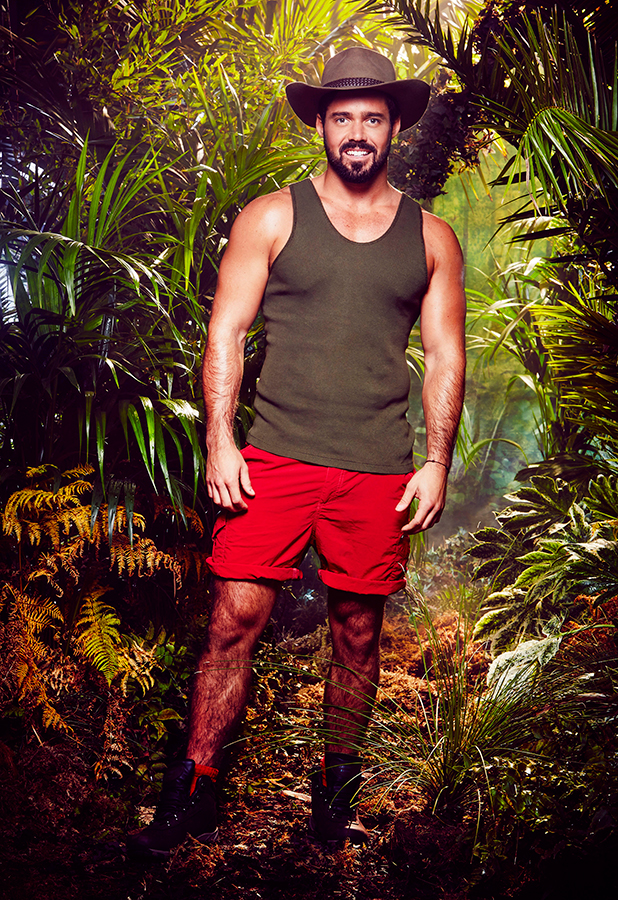 He later described the decision as "one of the biggest regrets" of his life, and said he took the drug "completely out of vanity" because he wanted to "look good in the shower".
The 26-year-old furthermore revealed that he was first offered steroids while training for a charity boxing match.
In Ireland it is illegal to procure anabolic steroids without a prescription or from anywhere other than a pharmacy. In the last four years, 150,000 steroid units have been seized by customs – a figure that's widely considered to be the tip of the iceberg.
The problem is now so extensive that a new drop-in service specifically for steroid users will be provided by Merchant's Quay Ireland from the end of this month.
The Dublin-based organisation says that over the past two years, more and more young men between the ages of 18 and 35 have contacted them for clean needles.
In fact, this group now accounts for more than 10 per cent of the men who come into the exchange.
"I started using steroids when I was about 18 or 19 through a friend. I was always into fitness from a young age – into the Bruce Lee films and all that," a second user told the RTÉ show.
"I was training and I was in shape but I wanted to put on size; I always felt I was too thin. With steroids I felt once you use them right you put on size quickly.
"In a week and a half I put on a stone and a half of muscle – I went up to 15 and a half stone eventually."
He added that at times he was injecting himself on Mondays, Wednesdays and Fridays – and then again on Sundays, spending around €300 on a course that would last six weeks.
The response to today's show has been significant; among the online commentators was The Blizzard's Niall Breslin, who took to Twitter to say that the "psychological implications" of steroid use were also "horrifying".
Instagram really pushing body image and steroids too. Gymbunny 17 year olds with no body fat and huge muscle mass @TodaySOR @oconnellbrian

— Damien Mulley ¸ (@damienmulley) July 5, 2016
Another commented: "Instagram really pushing body image and steroids too. Gymbunny 17 year olds with no body fat and huge muscle mass."
Anabolic steroid abuse has been associated with side effects including acne, loss of sex drive, and breast development in men. More serious issues include life threatening conditions such as heart attacks and liver cancer. Most are reversible if the abuser stops taking the drugs.
Earlier this year, anabolic steroids and prescription-only erectile dysfunction drugs were discovered by The Sunday Times on sale via the Irish website donedeal.ie.