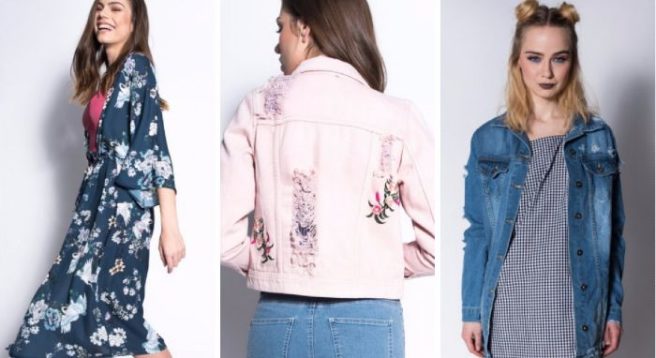 We're well and truly in the midst of summer, and even though that doesn't always mean days of sunshine, it does mean that we have an excuse to shop for new clothes.
With nights out, weddings, festivals, holidays and everything in between, it's safe to say many of us are looking for cool summer pieces to add to our wardrobes – which won't break the bank.
Well, Dresses.ie 'High Summer' line is absolutely killer, and we've rounded up our favourite pieces to make things easy for you:
The Dress
Where would we be without a go-to dress for summer? It's the height of wedding season, and these three dresses are perfect for any occasion.
The Jacket
Because… rain, right? And even though the days might be warmer, the nights certainly aren't. Also, kimonos are HOT right now.
The Playsuit
If a dress isn't your thing, one of these fab playsuits will do the job. You can dress them up or down to wear at any event.
The 'Fancy' Top
How many times have you been asked what you're wearing, and your answer is 'jeans and a fancy top'? Well, here's some fabulously fancy tops for you.