Earlier this year it was announced that Amber Rose and Blac Chyna would be "baring it all" for a reality series that would "focus on [the two women] taking care of their kids while juggling work, including club appearances."
However last week, not long after the Slut Walk organised by Amber, the show was apparently scrapped.
Originally the rumours were that the show had fallen about as the two women had suddenly decides that they no longer wanted to work together.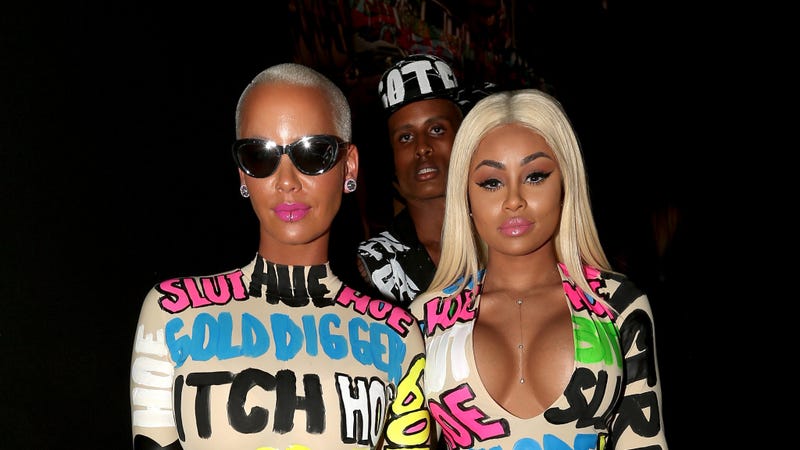 Apparently, that's not the entire story. It might be because one of reality TV's most famous faces picked up the phone, and she was none too pleased.
According to Radar Online:
"Kim has spoken to Amber Rose this past weekend. She wanted to let her know that she and Kanye both thought that it took a lot of courage to do what she did and that they are both ready to move on from the drama and start fresh."
However, the rest of the chat between the two was not as pleasant. An insider has reported:
"Without being able to trash the Kardashians, they just felt like their show does not have much weight any more," says the source. Meanwhile, the Kardashians were said to be 'thrilled'.
The Kardashians were apparently "living in fear" of the show and all the secrets the two women could potentially expose. But now that it's been cancelled, plenty of tabloids are waiting for any rumblings surrounding for Scott Disick's 'tell-all' instead.