As if lounging on a pool float under the blazing sun wasn't fab enough, you can now soak up those rays with your four-legged friend by your side.
That's right. Thanks to the good folk over at Fun Boy and Bark, you and your doggo can now enjoy some quality pool time together while chilling on snazzy matching inflatables.
The popular brands have collaborated to bring us dog-sized pool floats just in time for summer!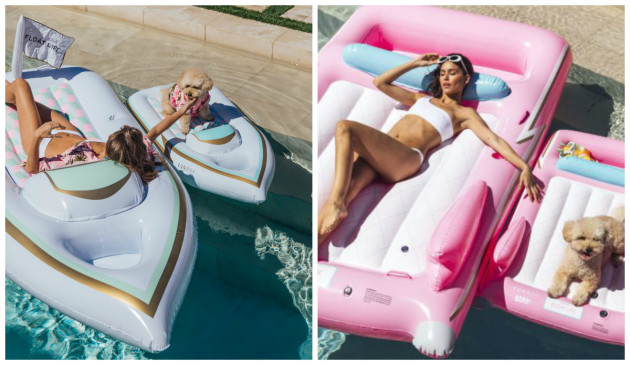 There are two different designs to choose from – a bright pink, convertible race car, and an elegant white yacht.
Both come in human and dog sizes and the bundle will set you back $169 (approx. €143) – or you can just buy the pooch version for $59 (approx. €50).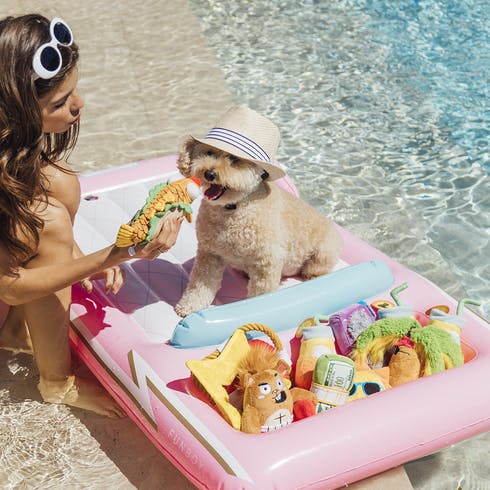 While the price tag might seem a little excessive, it'll comfort you to know that these dog-friendly floaties are made from thick, puncture resistant material so you won't have to worry about any accidental breakages.
These groovy inflatable also come with drink and snack holders just waiting to be filled with delicious (human and doggy) treats.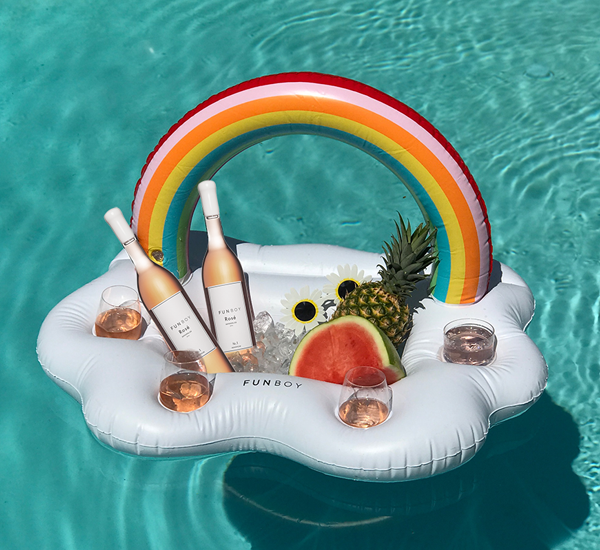 Fun Boy have tonnes of other inflatables including a floating bar which has space to to chill multiple bottles of wine, as well as four cup holders.
Summer here we come!