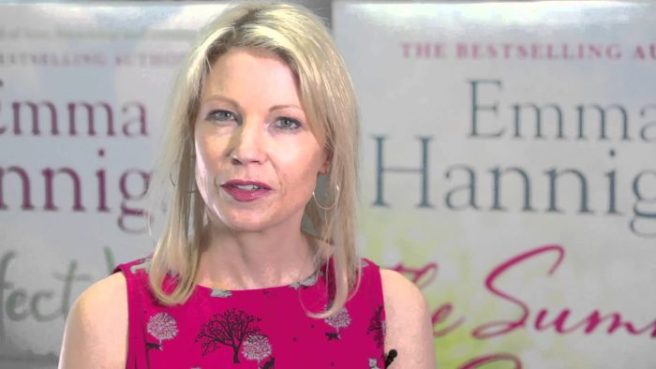 Late last week, beloved Irish author Emma Hannigan shared news of her terminal diagnosis after an 11-year-long battle with cancer.
The 45-year-old mother-of-two discovered she carried the BRCA1 'breast cancer' gene in 2005, and decided to have her breasts and ovaries removed as a precautionary measure.
However, despite her efforts to stop the disease, Emma was diagnosed with cancer in 2007 and has since fought the illness 10 times.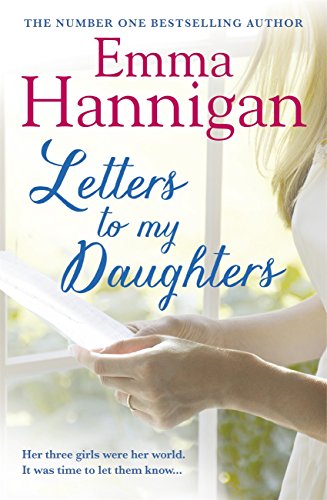 In an emotional post online, the author wrote: "The time I knew was borrowed must be given back soon, so it seems."
"The conversation I never wanted to have has been said. My medical team have thrown everything but the kitchen sink at this fight but all avenues have now been exhausted."
Since sharing the news, book-lovers and fellow writers have come together to push Emma's new book Letters to my Daughter, to the number one spot.
Letters to my Daughter explores the complicated bonds between daughters, mothers and sisters, telling the story of the three Brady sisters who, having always been close to their grandmother May, struggle to cope with her sudden death.
Speaking about her latest release Emma said: "These characters were as real to me as all the others. They grew on me and some annoyed me at times, but as always, they were mine."
Marian Keyes, Anna McPartlin and Lizzie Nugent are just some of the authors who have vowed to campaign to honour the 45-year-old.
Just finished Emma Hannigan's Letters To My Daughters – a brilliant page-turner, full of warmth and emotional intelligence
The awful news that, after 13 years of cancer, Emma's doctors have stopped treatment. Her fellow authors would like to get this great book to No 1 for her pic.twitter.com/mRSOMBKx1i

— Marian Keyes (@MarianKeyes) February 18, 2018
'Letters to my Daughters,' by @MsEmmaHannigan in shops now. Emma can't promote her work herself so please join https://t.co/tCSXvHGdND it. Read it. Promote it.@SheilaCrowley @sinead_moriarty @melissahillbks @ClaireAllan @AmandaBrunker @CGraceCassidy pic.twitter.com/v51Dv8AC0m

— Anna Mc Partlin (@annamcpartlin) February 17, 2018
As you might know by now, Emma Hannigan is dying after thirteen years of cancer treatment. Her family and friends here and abroad are devastated. Let's get her book to number one. RTs appreciated. #LetterstomyDaughters https://t.co/Z32ZZjaEHf

— Liz Nugent (@lizzienugent) February 17, 2018
Let's do this, readers. We'll donate all profits from #LetterstomyDaughters to @IrishCancerSoc. Buy it for Emma, buy it to support anyone who has been touched by cancer (& buy it because as always it's a wonderful book).
Here you go: https://t.co/tx9OEdoaQn
Please RT. https://t.co/f8XfxfbfGu

— Dubray Books (@DubrayBooks) February 17, 2018
Dubray Books is also donating profits from sales of the book to the Irish Cancer Society.
For many Irish women, Emma's book hold a special place in their hearts, so it only seems fitting that we honour her life as a woman, author and mother and make sure her legacy remains for generations to come.