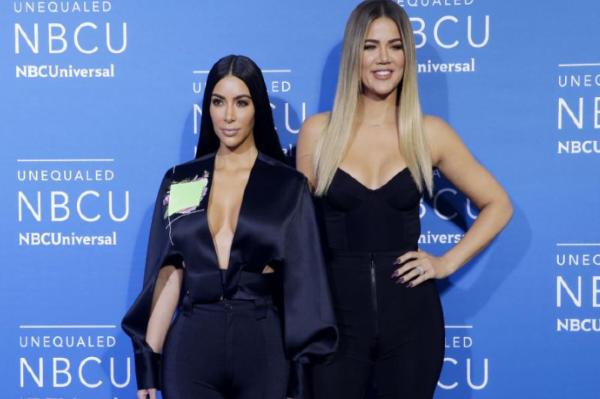 Kim Kardashian isn't one to hold back her opinion, not even to her sister Khloé.
The reality TV star inadvertently branded Khloé an 'idiot' on live television yesterday while discussing her sister's choice to remain in a relationship with Tristan Thompson.
Kourtney, Kim and Khloé joined Andy Cohen for a game of 'Plead The Fifth' on Watch What Happens Live, and the sisters were asked what they would have done had they found themselves in Khloé's position
Thompson famously was caught cheating on Khloé multiple times during her pregnancy, with video and photographic evidence causing an explosive controversy,​​​​​​.
Kourtney answered that she would most likely would have tried to keep her family together, but her reply wasn't the one which caused a stir online.
"From seeing everything that happened, it's so easy and quick to be like, 'oh my God, leave him, leave him,'" Kim chimed in.
"It's so much harder to stay and have the whole public think you're an idiot for staying," she added, choosing a word which didn't impress Khloé, understandably.
Khloé tried to laugh the comment off, sarcastically replying "thanks!" which caused Kim to backpedal, saying she "didn't mean it like that".
Tristan's cheating scandal made headlines worldwide when videos of him kissing multiple women surfaced just before Khloé was due to give birth to the their first child, True Thompson.