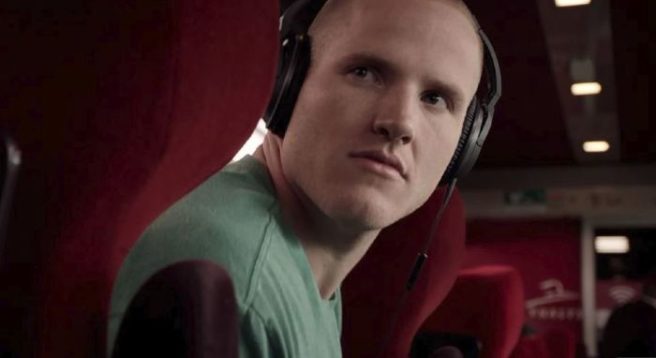 *Disclaimer: Mild spoilers ahead*
Based on true events, and portrayed by the actual people that lived them, Clint Eastwood's latest cinematic release, The 15:17 to Paris, tells the the terrifying story of three American backpackers who, with the help of other passengers, stopped a terrorist in his tracks.
Determined to find his purpose in life, the film follows the story of Spencer Stone, who along with his two best friends, Anthony Sadler and Alek Skarlatos, mature from trouble-making school boys to courageous young soldiers.
What is, on paper, a hugely dramatic and inspiring story – the film unfortunately fails to capitalise on the rich plot right from the get-go.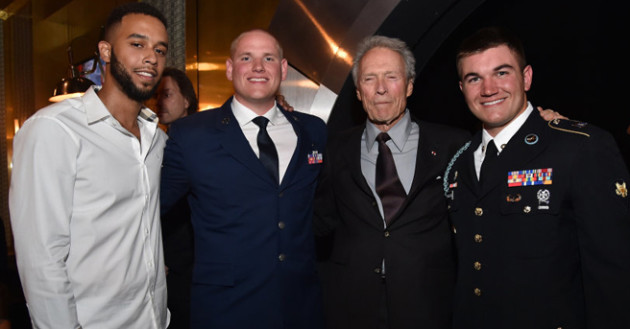 The first half of the feature is largely based around the boy's developing friendship and childhood obsession with the military, and while a little bit of background is always necessary to set the scene, as a viewer I couldn't help but feel my attention start to drift slightly after the first 40 minutes.
However, I was quickly reeled back in as the story jumped a number of years, with the now young adults, facing a cross-roads in their lives.
At this stage, the three real-life heroes settle into their debut acting roles, and while there are moments when their inexperience shines through, it is that blatant authenticity that helps to lift the film to new levels.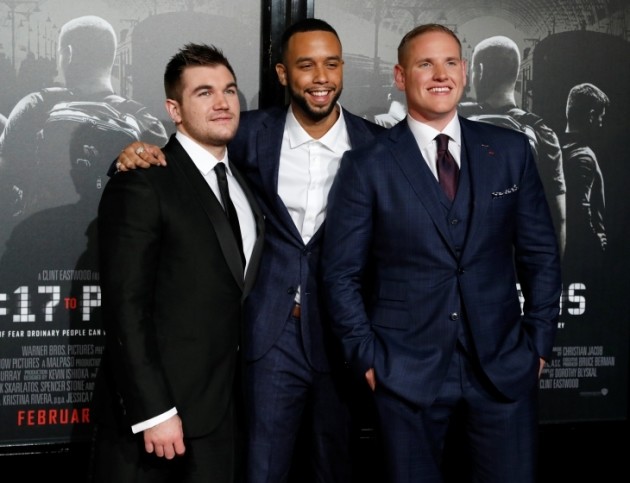 As life takes them in different directions, the friends deicide to reunite for a backpacking trip across Europe.
After drinking, partying and sight-seeing their way across Italy and Germany, the young men plan to finish the trip in Paris and board a high-speed train departing form Berlin's Central Station.
Without giving too much away, this is the moment the entire plot has been building up to.
Faced with a dramatic and frightening series of events, the young backpackers must, without thought or hesitation, put their lives at risk to save some 500 passengers on board.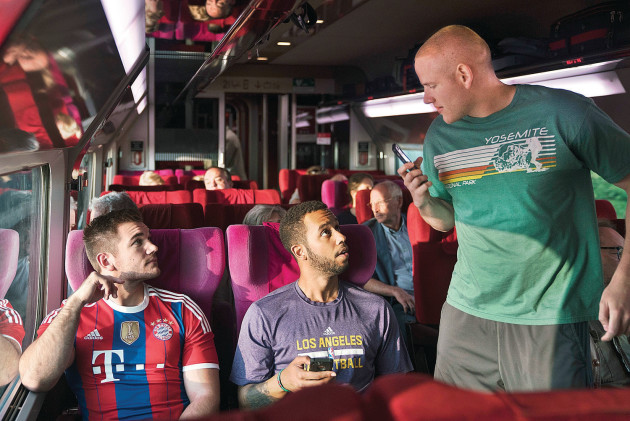 Despite a disappointing first half, The 15:17 to Paris manages to pick itself up in the nick of time.
Honest, emotional and completely enthralling in moments, Clint Eastwood proves he's still got something left to give with this latest release.
Our rating – 3.5 stars!