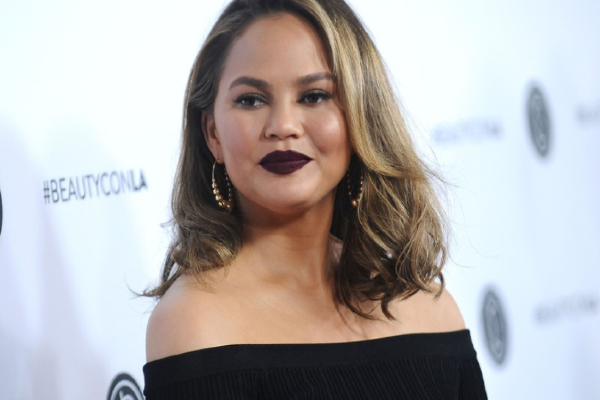 Chrissy Teigen is the latest celebrity to have been essentially CANCELLED online, after offensive tweets from back in 2010 and 2011 surfaced which say some pretty dodgy stuff about self-harm, Lindsey Lohan and trans people.
The tweets have been met with outrage on the internet, with Twitter users getting the hashtag #ChrissyTeigenIsOverParty trending almost instantaneously.
The comments are from roughly eight years ago, but they reference the appearances of celebrities such as Mariah Carey, Lady Gaga and in particular Lindsay Lohan.
I cannot wait to show up in court with john to fight this shit. @lindsaylohan what should I wear, you're the expert. Help.

— christine teigen (@chrissyteigen) October 25, 2011
They are especially distasteful regarding the trans community, one of her tweets references Tyra Banks' talent search show America's Next Top Model;
"God. Can we just come out and call the freakin show 'americas next top tranny' because this shit has been transtastic for the past 5 years."
Another tweet references self-harm:
1)@chrissyteigen has never been funny . 2) this is disgusting #ChrissyTeigenIsOverParty pic.twitter.com/jYePQGg0tD

— CoreyLaresche (@CoreyLaresche) December 21, 2018
The word 'tranny' is used often on her account back in 2010 and 2011. The social media personality is half-Thai, and speaks about the perception of her country in terms of the trans community:
I don't lovvvvve the fact Thailand is always, always shown as such a dirty, drugged out, sex filled, ping pong tranny place though. 🙁

— christine teigen (@chrissyteigen) May 24, 2011
There are some more upsetting ones regarding slut-shaming sexually promiscuous women:
Here's some more for yall #ChrissyTeigenIsOverParty pic.twitter.com/PX9dPXeXbk

— . (@redlipsleepless) December 21, 2018
The mother-of-two has yet to comment on the matter, but we're sure she must regret not deleting her old, harmful tweets.
The model has become a major social media personality for her sassy remarks about Donald Trump, and has the crown of the 'Clapback Queen' and 'Queen of Twitter'.
We highly doubt she'll manage to keep her crown after this.
What do you think, should she be cancelled? Or will you give her another chance?
Feature image: Mashable