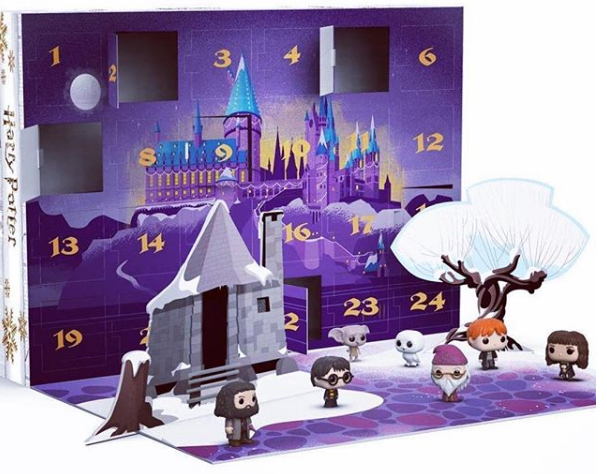 Funkos are preparing to release their brand new Harry Potter themed Christmas advent calendar and we have no doubt this will fly off the shelves.
They are already well-known for their adorable 'Pop' figurines, but this has taken magical to a whole new level.
Featuring characters such as Hermione, Harry, Ron, Hagrid, Dumbledore, Dobby and Hedwig as well as a collection of beasts, ghosts, house elves and famous wizards, every day brings a whole new pocket-sized collectable character.
We don't think we can handle this level of excitement. Mini versions of all our Hogwarts faves = Winter perfection.
Imagine waking up to a new collectable and having a butterbeer by the fire; Christmas literally can't come quick enough. (Ideally we'd get a ticket to the Yule Ball while we're at it but Santa might hook us up?)
Witches, wizards, and even Muggles can get their hands on the calendar as soon as Funkos releases it, make sure you've got your galleons counted so you don't have to rush to Gringotts at the last minute.
Funko's have definitely upped their Christmas game, we'll keep all you Potter fanboys and fangirls posted with all the updates.
It's looking like it will sell out in record time judging by the feverish responses from Twitter users.
Am I technically unemployed? Yep. Did I just buy this Funko Harry Potter advent calendar? You bet your fuckin ass I did. It's called self care. pic.twitter.com/mh87BBWBVv

— happy chanel-o-ween (@CARND0G) October 12, 2018
Maybe if we chant "Accio Christmas" clutching our wands it might speed up the process? It's worth a shot…
Check out the adorable calendar on the Funko's website here
Feature image: Instagram/@tiffanypetzoldt1994