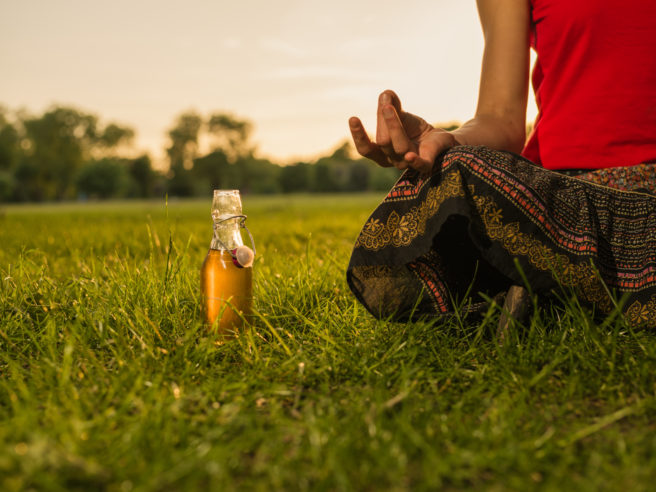 Beer yoga is being tipped as the next big fitness craze, and it's one we could definitely get behind.
The practise combines traditional poses with an ice cold bottle of your favourite larger.
The concept took off just over a year ago at a yoga studio in Berlin, Germany, when yoga teachers, Jhula and Emily, introduced it to the locals after seeing the idea at the Burning Man festival.
Beer yoga is the self-described "marriage of two great loves,'' both of which are ''centuries-old therapies for mind, body and soul."
Honestly, it sound like a hipster's own personal heaven, but founders, Jhula and Emily insist they are very serious about what they do.
"BeerYoga is fun but it's no joke.''
"We take the philosophies of yoga and pair it with the pleasure of beer-drinking to reach your highest level of consciousness."
The alternative fitness trend has started to spread internationally, with classes poping up in Australia and the US.
Sadly, there's no word yet on when the craze will hit Dublin, but we predict that the concept will prove very popular on these shores.