Here at SHEmazing! we're going to be totally honest and admit that we probably couldn't get through the week without our trusty bottle of Batiste dry shampoo.
It's cheap, it's effective – and on more than one morning it's given us a coveted extra 30minutes in bed. Bliss!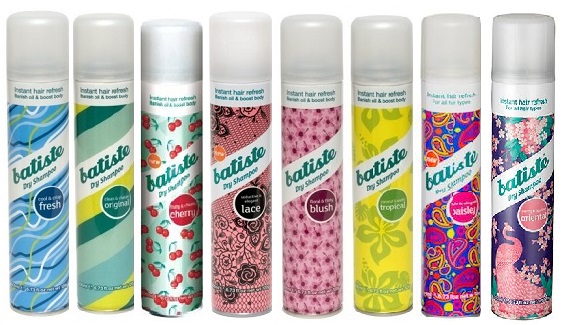 However, experts (think hairdressers and trichologists) are now warning that using it too often can lead to a host of problems: itchy flaky scalps, pimples, sores and even hair loss – including bald patches.
That's because dry shampoo isn't actually designed to be used every day (oopsies) as an alternative to washing.
So, how often is too often?
Apparently once a week is plenty (eek!) and dry shampoo should only be used on clean hair as a styling product – NOT as way to get three days out of your blow-dry.
Hmm, is it enough to persuade us to put down the bottle? We reckon if your hair is relatively healthy and strong, then there's no need to cut back just yet.
However, if you're experiencing problems with your tresses AND you're something of a dry shampoo addict, it might well be time to re-think your styling schedule.
You have been warned!