What do Kylie Jenner, Anne Hathaway and Miley Cyrus have in common?
As well as being three of the hottest celebrities in Hollywood, these gals also share a rather uncomfortable issue – lactose intolerance.
While we may all be mad after one of Kylie's lip kits, we probably wouldn't want to share her digestive issue, but never fear.
Worst tummy ache ever. No more lactose for me.

— Miley Ray Cyrus (@MileyCyrus) November 7, 2012
If you have recently discovered that you suffer from lactose intolerance, don't be dismayed.
For those not in the know, lactose is a type of naturally occurring sugar found in milk and other products containing milk.
If you suffer from lactose intolerance, your body is unable to digest lactose, and consuming it can cause a medley of unpleasant symptoms including bloating, cramps and nausea.
So, no normal milky lattes for sufferers, please and thanks.
This can seem daunting for those who discover they are lactose intolerant, as they may feel there are certain foods which they have to avoid completely.
But do not fear! Luckily, in a foodie landscape that caters to all sorts of different tastes and diets, there are options for lactose intolerant folks who just can't bear to part with their usual dairy consumption that will help ease them into their new lactose-free lifestyles.
There are cow's milk alternatives, such as rice milk, soy milk and hemp milk.
However, most of these don't quite measure up, taste-wise, to actual milk, and we all know that nothing quite beats a cup of tea or coffee made with real milk.
Avonmore Lactose Free Milk is a low fat milk made from regular cow's milk, but has an added enzyme, called lactase, which breaks down the lactose in the milk making it easier to digest.
Thank you, science.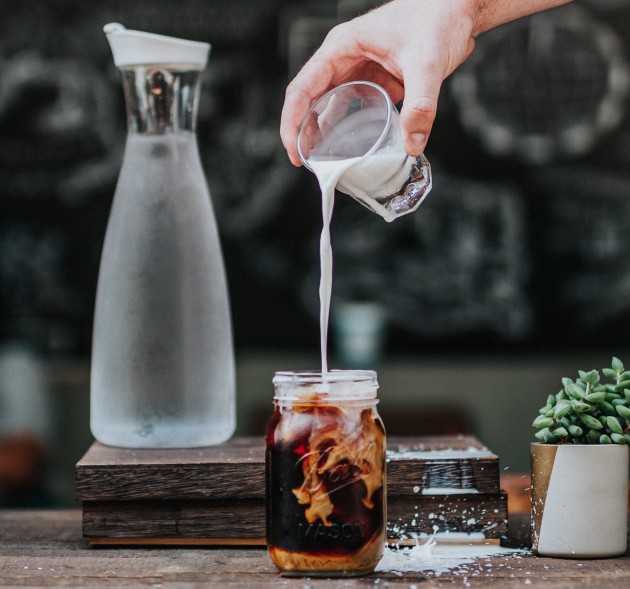 This helps sufferers avoid the unpleasant symptoms of lactose intolerance, but you still get the same great taste as regular milk.
As an added bonus, because it's high in protein, calcium and essential vitamins, you're also getting all nutritional benefits of regular fresh milk too.
That's pretty handy for anyone who wants to maintain their normal diet while avoiding the nasty side effects of lactose intolerance.
If you love milk but are lactose intolerant, here's some very good news.
Avonmore Lactose Free milk has all the taste and nutritional benefits you would expect from Avonmore, just without the lactose.
YES YOU CAN, with Avonmore Lactose Free milk
Please note we would always advise anyone suffering with symptoms such as bloating, cramps or nausea to visit their GP for a proper diagnosis.