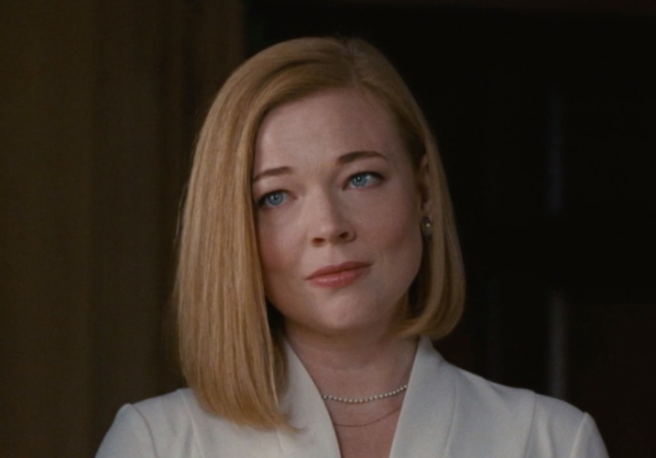 Succession star Sarah Snook announces pregnancy with first child
The Succession family is growing!
Sarah Snook has revealed that she is expecting her first child with her husband Dave Lawson.
The Australian actress, who is best known for playing the role of Siobhan 'Shiv' Roy in the hit HBO series, confirmed the wonderful news last night when she attended the premiere for the final season of Succession.
The premiere was held in New York City, and Sarah decided to wear a flattering black dress with a silver jacket to accentuate her growing baby bump.
Speaking to Entertainment Tonight on the red carpet, the 35-year-old couldn't hide her delight to finally reveal her lovely news.
"It's exciting!" Sarah beamed. "I feel great."
The actress also explained that she is currently in the third trimester of her pregnancy, admitting that she doesn't have "too much longer" to wait before she becomes a mum for the first time. "Like two months? Well, I'm at 32 weeks," she noted.
Sarah also shared that she was pregnant during the filming period for Succession's fourth and final season, but that there was very little concern for her bump as it was not visible at the time.
"I mean, you couldn't super tell," she laughed. "Because it's not super big, at least at the moment."
Sarah and Australian comedian Dave tend to keep their relationship quite private from the public eye, particularly as the pair do not use social media.
The couple first began to date during the Covid pandemic, after knowing each other for several years.
In an interview with Vogue Australia in October 2021, Sarah confirmed that she and Dave had since tied the knot in a low-key ceremony.
"At the beginning of the pandemic last year, I got locked down in Melbourne with one of my best mates and we fell in love," she recalled.
"We've been friends since 2014, lived together, traveled together, always excited to see each other, but totally platonic. We've just never been single at the same time. I proposed and we got married in February in my backyard," she added.
Congratulations to Sarah and Dave on their baby news!