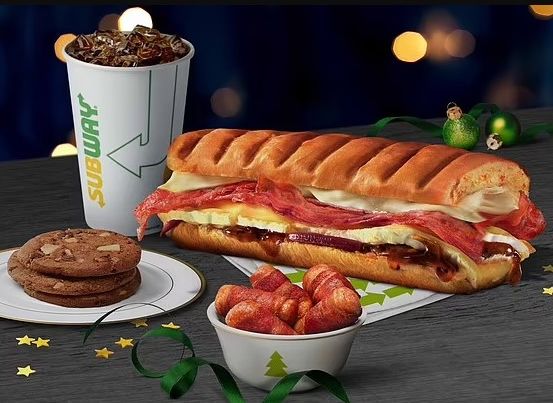 Subway unveils festive menu featuring much-loved V.I.Brie Submelt
Subway has unveiled its festive winter warmers menu 2023 – which features the beloved V.I.Brie SubMelt and the return of the limited-edition Sticky Toffee Pudding Cookie.
Subway's panini-style pressed and toasted cheesy SubMelts recently launched as part of Subway's new Series menu. The V.I.Brie SubMelt is the perfect winter addition to the range, featuring classic festive flavour combinations of creamy Brie, American-style cheese, maple smoked streaky bacon, caramelised red onions and sweet onion sauce in a panini-style pressed and toasted Sub. Packed with mouth-watering flavours, the V.I.Brie SubMelt is available as either a 6-inch or a Footlong.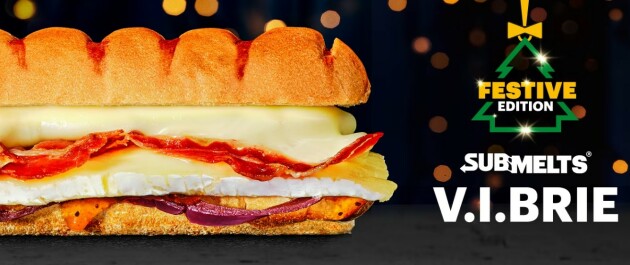 Finally, fans of Subway's cookies will be overjoyed to hear the fan-favourite Sticky Toffee Pudding Cookie, will be welcomed back this winter. Available individually, as a pack of three, or in a box of 12, the classic, gooey toffee pudding-inspired cookies are the perfect sweet treat to end your meal, or to share with friends.
Available for delivery and in-store from 15th November, Subway guests will be able to enjoy the festive menu until 2nd January 2024 or while stocks last.
To find your nearest open Subway store, visit Subway here.