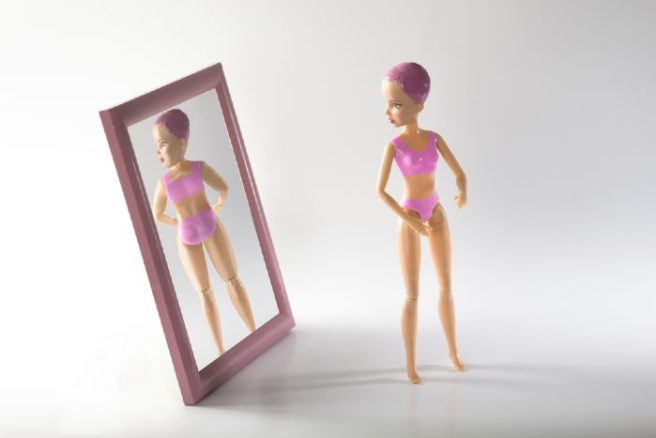 Most body-shaming comes from those closest to us, study finds
In a world of airbrushed models and #spon posts, it's safe to say that the media has played a huge role in the creation of the impossible beauty standards facing women today.
With social feeds full of face-tuned photos showing society's idea of the 'perfect' physique, it's easy to feel as though your own body isn't worthy of love or celebration.
And while steps have been taken to eliminate these kind of attitudes, there's still a lot of work to be done, and it seems these positive changes haven't yet translated to real-life situations, with studies showing that body shaming often comes from those closest to us.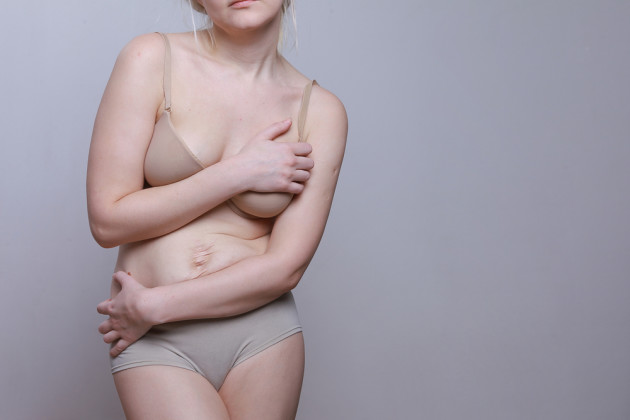 In an effort to shed a light on the topic Fit Rated surveyed 1,000 men and women about their experiences, and how their friends and family contribute to their body-confidence issues.
The research showed that 92.7 per cent of women and 86.5 per cent of men have been ridiculed in some shape or form for the way they look, proving that body shaming is not restricted to one type of body or person.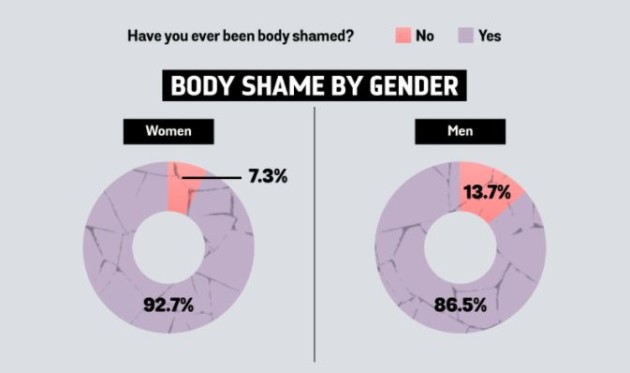 As shocking as these figures may seem, it's hardly surprising when you consider over half of all women and one fifth of men admitted to body shaming others at one point or another, thus continuing the cycle.
When it came to the parts of the body that were most often criticised, both men and women reported that their bellies and legs were most likely to be the subject of a damning comment.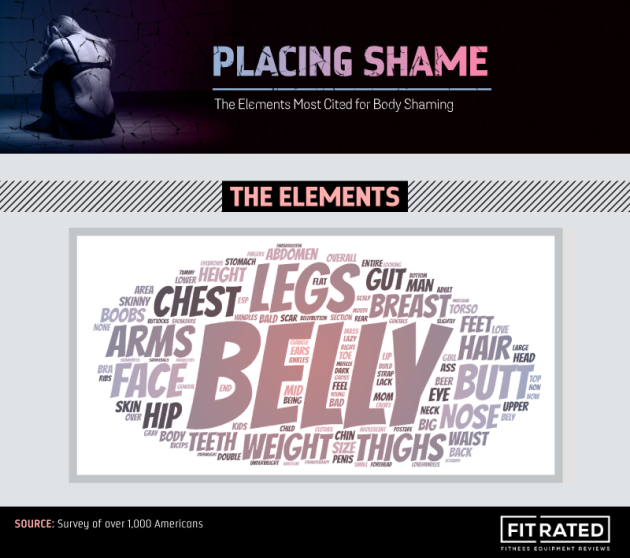 But where does it all come from?
Parents, friends and significant others were all found to be the greatest offenders, with over 60 per cent of women revealing they had been shamed by their mother at some point in their lives.
"My mother used to tell me I was fatter than my sister and compare me to her," said one respondent. While a second told how her mother would shame her for being on her period.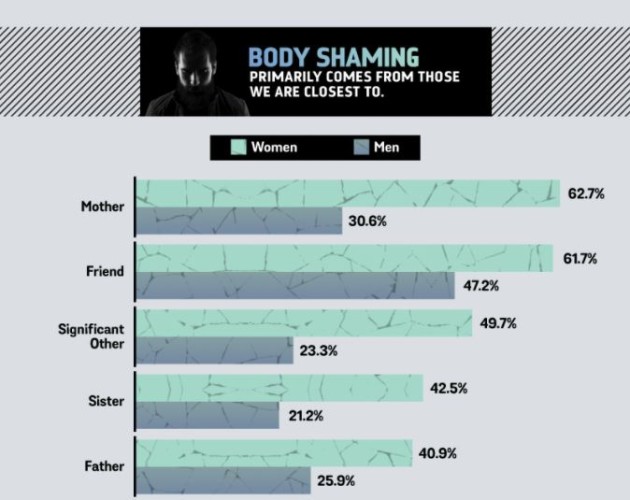 Another spoke of how her significant other would force her to stand naked in front of the mirror while he inspected her body.
"A previous boyfriend continually would get undressed in front of a mirror and stand behind me pointing out things abut my body her did not like and/or did not think were attreactive."
Mainstream and social media may often bear the brunt of criticism for creating unrealistic body standards for men and women of all ages, but as we learned, the ridicule endured over their weight or appearance also comes from people in their personal lives.