Stuck for midterm activities for the kids? ALDI has the ultimate guide to a fun-filled Halloween break
The spookiest time of the year is here! Keep your little ones entertained this midterm break and visit your local ALDI store, where you will find a range of great value treats across food, drinks and seasonal Specialbuys, no tricks here!
What better way to spend an autumn night in than a cosy movie night? Stock up on all of the family favourites for the occasion. Enjoy the taste of the cinema from the comfort of your home with Snackrite Salted Microwave Popcorn €0.99. There's one for everyone in the audience in the Haribo Super Mini Mix €3.39!
Whether you're preparing for trick-or-treaters or simply looking to add a dash of frightful fun to your home, ALDI has a wide array of pumpkins to help you celebrate Halloween your way. ALDI is proud to confirm that it will stock a range of Irish grown Halloween pumpkins across its 160 stores nationwide. This year's range of pumpkins come in all shapes and sizes, including Medium Pumpkin €1.79 and Large Pumpkin €2.49. The offering also sees the return of the novelty White Ghost Pumpkin €2.99, a pale variety of pumpkin which has proved scarily popular with and is a petrifying addition to any Halloween display. Or why not pick up a jumbo-sized Monster Pumpkin for just €3.49 – now that's value!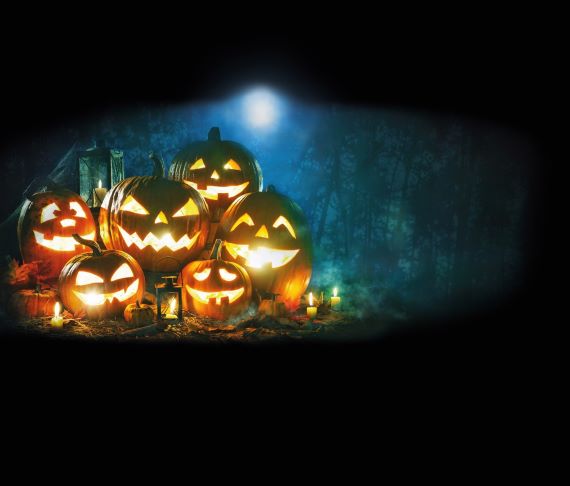 Want to find out how to carve like a pro? Here are ALDI's top tips on how to create the perfect pumpkin.
Trace Your Design: Before you start carving, use a pencil to trace your chosen design onto the pumpkin's surface. This will serve as a guideline for your masterpiece!
Start from the Bottom: Instead of cutting off the top of the pumpkin to remove the lid, try cutting a hole in the bottom. This way, you can easily place the pumpkin over a candle or LED light for a boo-tiful decoration.
Preserve with Petroleum Jelly: After carving your pumpkin, coat the cut edges with a thin layer of petroleum jelly. This helps slow down the drying process and keeps your pumpkin looking fresh for longer.
There you have it! ALDI is your one stop shop for all your Halloween essentials in 160 stores nationwide. Find more information on ALDI's spooky selection and Halloween inspired recipes at www.ALDI.ie and follow ALDI on social media.