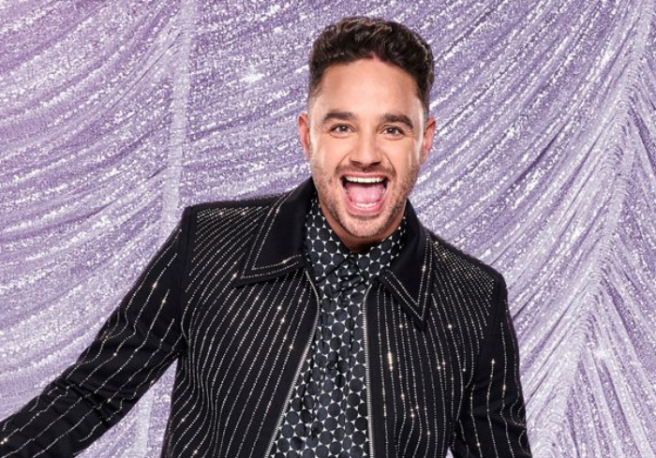 Strictly's Adam Thomas admits struggles amid health worries
Adam Thomas has admitted that he is currently "running on empty" as he prepares for his live Strictly Come Dancing debut.
The former Emmerdale actor shared last month that he has been diagnosed with Rheumatoid Arthritis.
However, while Adam has vowed to continue with his Strictly journey, the star has now admitted that he is struggling to adjust to dance training.
Earlier today, the 35-year-old took to Instagram to share a heartwarming snap of himself in bed, cuddled up with his two children – nine-year-old son Teddy and five-year-old daughter Elsie – and the family dog.
"Missed these guys!!! Mad how a lil family time and good night sleep, can change everything!" Adam gushed at the beginning of his caption, before going on to admit the difficulties he has been having.
"Been running on empty the last couple of days, but time to stop being a wet lettuce and crack on haha," the Waterloo Road star penned.
"Feeling grateful for every opportunity and every lesson thrown my way, just need to enjoy the process a lil more now! My heads well and truly been falling off but it's back on tight now let's gooo!" he exclaimed, before teasing the well-known Strictly catchphrase with the words: "Keeeeeep smiling!!!!"
Adam's candid update about Strictly training comes just over a month after he revealed his arthritis diagnosis to the world.
Alongside an adorable snap of the family-of-four, the actor wrote on August 10: "I've been in a lot of pain since January, it started with my knees and then traveled to my wrists, fingers and now ankles and toes."
"I never knew what was happening and finally after several blood tests and back and forth to doctors and hospitals, I've been diagnosed with rheumatoid Arthritis," he confirmed.
The actor further noted that he signed up to the series "to be able to move again, get fit and do it, all with a smile on my face!"
Adam's pre-recorded Strictly debut will air this Saturday on BBC One at 6:35pm.