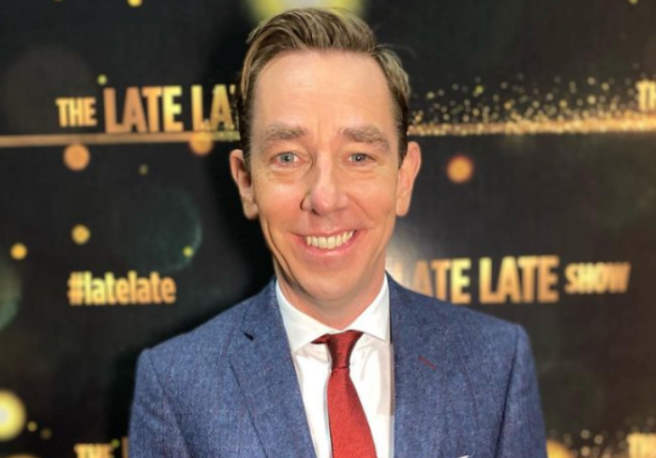 Star-studded lineup revealed for this week's Late Late Show
The full lineup for this week's edition of The Late Late Show has just been announced, and it's a fabulous one!
Earlier this week, host Ryan Tubridy revealed that Normal People star Paul Mescal would be leading the guest additions this week.
Paul will be chatting to Ryan all about the recent BAFTA ceremony, his rise to fame following Normal People, and how he feels being nominated for an Oscar for the very first time, alongside fellow Irishman Colin Farrell.
Paul will be accompanied by his co-star Emily Watson, as the pair are promoting their new film God's Creatures.
Emily, who is no stranger to Ireland after her roles in Angela's Ashes and The Boxer, will gush about her love for Donegal and her excitement surrounding awards season.
And the Hollywood glamour isn't over yet! Oscar-winning animator Richie Baneham will be on the Late Late after winning his second BAFTA at the weekend. Richie is currently enjoying success following his work on James Cameron's Avatar: The Way of Water, and he will tell Ryan all about his experience of working with the legendary filmmaker.
The third season of RTÉ's hit drama Smother is currently ramping up the tension on Sunday nights. Three of its cast members – Fionnula Flanagan, Gemma-Leah Devereaux and Dean Fagan – will be live in the studio to tease even more about the final season of Smother, and also tell tales from their own careers.
The group known as the Thalidomide Survivors will also be chatting to Ryan about their determination to receive an apology from the State. These women and their children were affected when a misleading drug, which was supposed to cure morning sickness, ended up harming their pregnancies. The drug was supposed to be withdrawn from shelves across the world in 1961, but they were continued to be sold in Ireland for a further nine months.
Lastly, for musical entertainment, The Academic will be on hand to perform Pushing Up Daisies from their latest album Sitting Pretty.
Folk band The Mary Wallopers will also give a riveting performance of Eileen ÓG from their debut album.
Viewers can catch all of these exciting guests and performances on The Late Late Show when it airs tomorrow night, February 24, on RTÉ One at 9:35pm.