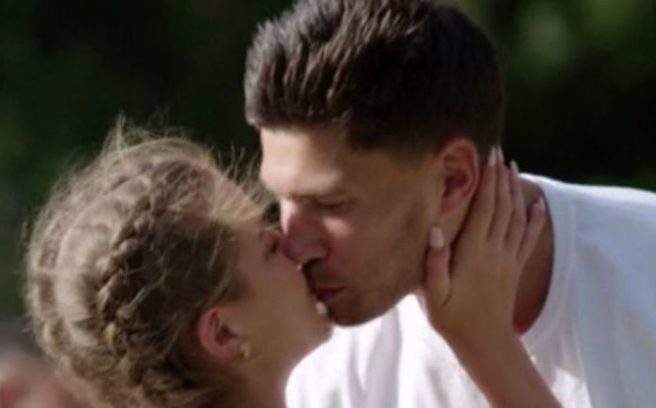 'Staged'? Video raises questions about THAT Love Island kiss
One of the most talked about plots of this season of Love Island HAS to be that double kiss between Georgia and Jack.
From her denial to the overuse of the term 'loyal,' the kiss has divided opinion online.
However, footage from the show has come to light which highlights that the kiss we say Georgia and Jack sharing may not have been the original smooch.
Facebook Page The Holy Church of Love Island posted a video in which the kiss can be seen from different angles – but other details suggest that there could have been more than one.
In the first angle, Wes and Megan are kissing while Georgia and Jack are preparing to leave the table.
In the second angle, Georgia and Jack are kissing while Megan and Wes are still getting up to leave. Neither of the clips match up with each other, so it appears that the end-of-date kiss may have been filmed more than once.
A Love Island spokesperson previously told The Tab that: 'It is absolutely untrue to suggest Love Island is fake.'
'The opinions they have and the relationships formed are completely within the control of the Islanders themselves.'
'As we have said since series one, Love Island is a combination of reality and produced elements. Any produced elements are designed to allow viewers to understand what the Islanders are feeling and to help move narrative threads on.'
So if there was more than one take, it doesn't necessarily mean that nay aspect of the exchange was staged – if Jack and Georgia kissed and the cameras missed it, they may have been asked to do it again.
In that case, the kiss still happened as we saw it, and the drama surrounding it still would have occurred.