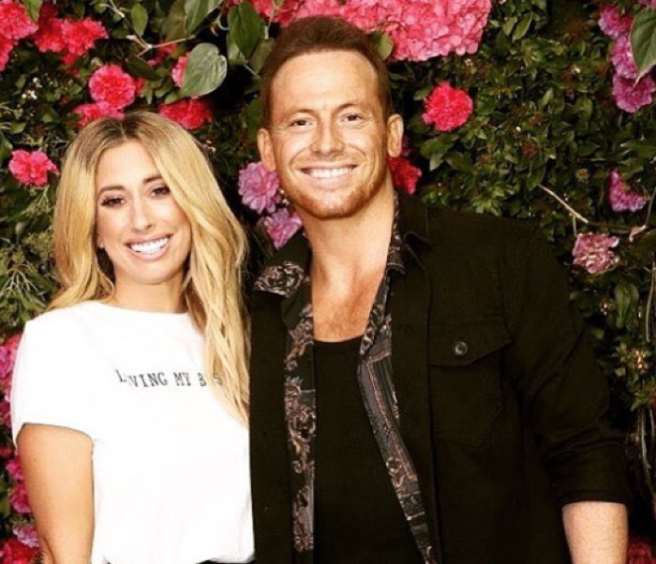 Stacey Solomon talks babies and marriage plans with Joe Swash
We are only really interested in a select few celebrity babies.
But it's guaranteed if Stacey and Joe were to create a mini-me, we would be obsessed with the baby human.
Although the 29-year-old has confessed that she's broody, we might be waiting for a Joe and Stacey creation.
The presenter told Hello Magazine: "I don't want to put any more pressure on myself or Joe. I'll always be broody even if I don't have any more children! I love kids. I love my children. We're so grateful for the children we already have."
"We're so lucky to be in the position that we're in, so we're not in any hurry to have any more children or to put ourselves under any more pressure to have any more."
However, that doesn't mean that marriage is off the table and Christmas is only around the corner, *cough, cough, Joe*.
When asked if Joe could bend the knee during the festive season, she said: "I mean I'll take a ring any time of year! It doesn't even have to be an engagement ring. I love a bit of jewellery. I'm a magpie.
"No, I don't think we're in a hurry to get married either. We love the concept and the thought of having a day to celebrate our love for each other but neither of us is adamant that we have to get married."
"It's a contract at the end of the day. It's whether you want to enter into that contract and we're really happy as we are and things are going really well. We just feel that if it's not broke," she added.
Even if babies and marriage are still up in the air for the couple, there is one certainty.
The couple are looking forward to Joe's return from Australia where he is filming I'm A Celebrity, so they can finally live together properly.
"I'm loving that Joe and I are together in this. I've never shared the responsibility of a house with somebody and I can't wait for him to get home so we can really start to live it together, which is really exciting for us," Stacey said.
It's safe to say that Joe and Stacey are one of our ultimate FAVE celeb couples, we are so excited to see what the future holds for them.