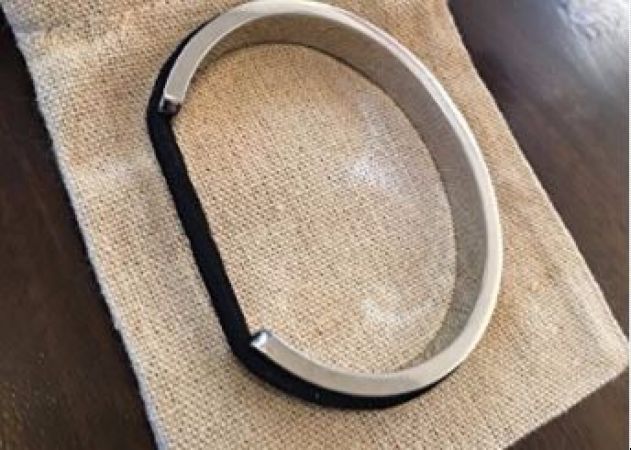 So, this item is the hair accessory you didn't know you needed
Ladies, let's be honest; no matter how pulled together you may feel on any given day, there's a fairly high chance that your wrist will be either rocking a hairy bobble or, at the very least, a thin, red mark created by your trusty bobbin.
While the rest of you may be polished to within an inch of your life, your reliance on your hair tie means that your wrist is rarely devoid of a piece of fraying elastic – an adornment that doesn't exactly enhance your look.
Considering this, it's no surprise that an item, which seeks to remedy this problem, has been making waves online in recent months.
Available in silver or rose gold, this hair tie bracelet is an incredibly chic answer to an age-old issue, and has been the subject of rave reviews on Amazon.
"Genius! This is one of those products that makes perfect sense and I wonder why I couldn't have thought of it sooner. For years I've worn my hairband on my wrist, but never has it been comfortable or trendy… now it's an accessory I wear every single day," wrote one.
"I was shocked at the quality of this bracelet – it is really lovely. It is nice and chunky and, although I have worn it daily, it has remained shiny and hasn't tarnished! I have had loads of compliments on it as it looks funky and is so practical!" added another.
Unfortunately, the item is currently unavailable on Amazon, but given its popularity, we have no doubt that it will be making a return soon!