Simon Harris shares hopes for Ireland on International Literacy Day
Today is International Literacy Day.
The Minister for Further and Higher Education, Research, Innovation and Science Simon Harris has shared his hopes for adults in Ireland to unlock their full literacy skills on International Literacy Day.
Harris is inviting adults to improve their literacy, numeracy and digital skills via the Adult Literacy for Life strategy.
The ALL strategy was launched by Minister Harris on International Literacy Day 2021 with an 'ambition of an Ireland where every adult has the necessary literacy, numeracy and digital literacy to fully engage in society and realise their potential'.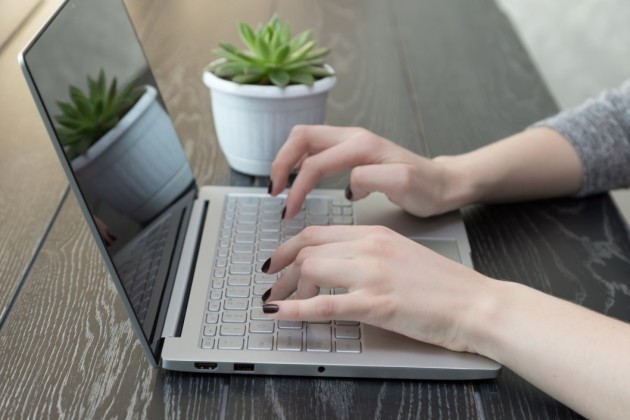 The strategy's plan is to make literacy supports as visible, accessible and inclusive as possible for everyone who may wish to avail of them and improve their reading, writing, numerical and digital literacy skills.
Earlier today, while speaking at the City of Dublin Adult Education Centre in Ballymun, Simon released a statement to reveal his hopes for adult literacy in Ireland.
"I am heartened to be here on International Literacy Day listening to learners tell their story of how improving their literacy positively impacted their lives".
"Today's event is just one of 30 different events and activities, up and down the country, being held to promote adult literacy this month. These events have been organised by our Regional Literacy Coordinators and the Education and Training Boards, to help start a conversation around adult literacy".
"I have huge ambitions with regard to Adult Literacy and the strategy I am driving has ambitions aims to reduce the number of adults in Ireland with unmet literacy needs from 18% to 7%, reduce those with unmet numeracy needs from 25% to 12% and those without basic digital literacy skills from 47% to 20%".
"The Adult Literacy for Life Strategy is a whole of Government and whole of society approach to literacy. There is a vast amount of really fantastic work going on nationwide in providing literacy services and we want to ensure that everybody knows about it and knows how to access it".
He closed off by adding, "I would encourage you to contact your local education and training board, and indeed call our freephone number 1800 20 20 65 for more information".