Sign up now: 250,000 people to take part in Darkness into Light '19
The Darkness Into Light walk in aid of Pieta House is one of the most well-known Irish-born charity movements.
By walking from Darkness Into Light, participants play an important role in removing the stigma around suicide and self-harm as well as raising vital funds to fight suicide.
The event is symbolic of the journey from despair to hope, which many people who suffer with mental health issues feel. It begins in darkness, at 4.15am and continues for 5km through to dawn, as a beautifully poignant sunrise breaks through the darkness to symbolise that there is always hope for those struggling with their mental health.
Since the first event took place in the Phoenix Park in Dublin in 2009, the walks have become a global symbol of people standing in solidarity for suicide prevention, and the event had humble beginnings, with just 400 people showing up to Phoenix Park a decade ago.
This year, Pieta House expects a whopping global turn out of a quarter of a million people.
The funds raised from Darkness Into Light help keep Pieta's counselling services free of charge and freely accessible to those in suicidal crisis, people who engage in self-harm, and to those bereaved by suicide; last year, participants raised a massive €6 million through the event.
Registration is open from today, and to launch the event, Darkness Into Light, supported by Electric Ireland, unveiled a beautiful mural on Dublin's Camden Row.
Created by the extremely talented Subset, a group of artists responsible for some of Ireland's most provocative street art, the mural reads the word 'Hope.'
Mirroring the message of the sunrise walk, the mural will act as a reminder to the nation that there is always hope for those who struggle.
Speaking on this movement of hope, Elaine Austin, CEO, Pieta said: 'Darkness Into Light is vital for fundraising, for raising awareness and for bringing people together from rural communities to major cities across the globe in a spirit of solidarity, comfort and compassion in giving all hope.'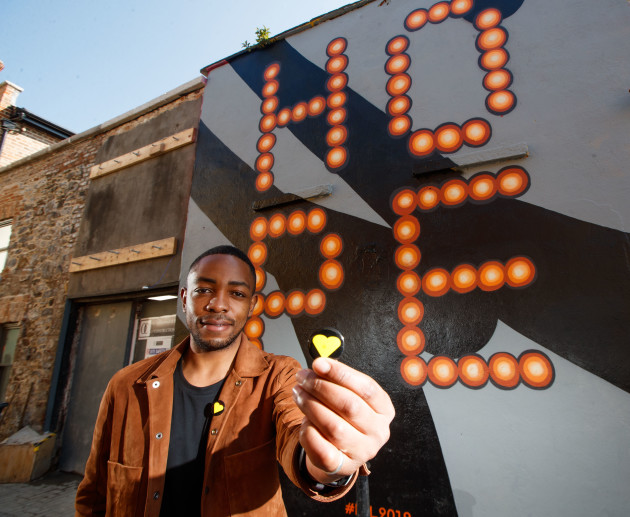 'Social connection is the heart beat of Pieta, it's about removing the feeling of isolation and to spark conversation about the importance of mental health and wellbeing in all our lives.'
Elaine added that 'the new online registration process is a lot quicker and more user-friendly than previous years and we would urge everyone who wants to get involved to register at www.darknessintolight.ie.'
If you want to encourage people to take part, you can use the hashtags #ThePowerofHope and #DIL2019.