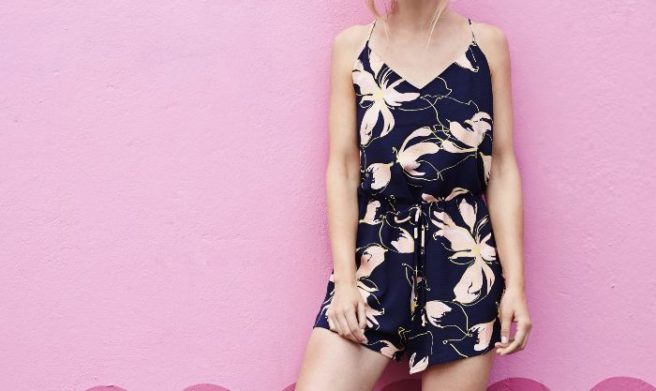 Should wearing playsuits have a weight limit? This man thinks so
This week, yet another instance of mindless body policing occurred which left the mind baffled by the sheer nonsense that is fatphobia.
A recent phenomena that has been sweeping the internet this week is the concept of 'romphims,' a male version of a playsuit.
Commenting on the development, one Twitter user decided to say that people weighing over 170lbs, or 12 stone, should not be wearing playsuits.
If you over 170 lbs you don't belong in a romper.

— Lil' Roddy (@KingJerad_) May 16, 2017
Last we checked, style didn't have a weight limit, so the attempted trolling obviously caused a little bit of controversy on the social media site.
The troll did have a few who agreed with him, but most of the viral Twitter thread is now filled with snaps of gorgeous people donning playsuits with pride, weighing 170lbs or more.
@KingJerod_ LOL pic.twitter.com/SiyQhbNmfN

— Sarah Hope Fitch (@sarahdarling16) May 17, 2017
Most posts are accompanied by captions like 'lol no' and 'you were saying?,' with responses supporting their choice to wear whatever they want.
The original troll eventually relented, saying that he had been originally talking about male rompers and that it was a joke, but it was too little, too late.
@KingJerod_ Update: happy as hekkkk @ 235 pic.twitter.com/YVI6cMIMGb

— DESTI-slay (@ahrens_paige) May 18, 2017
While the post may have originally been a joke, it does serve as a reminder that larger people are often encouraged not to participate in fashion, be it through made-up rules dictating what they can or can't wear, or through the limited availability of achingly on-trend plus size fashion options.
While the plus size style industry has improved greatly over the past few years, these little Twitter posts continue to shame plus size women into feeling like they cannot wear what they want for fear of being judged.
So despite this all starting out as a joke, each snap of a confident, comfortable and stylish woman in a playsuit despite being 'over 170lbs' is a mini victory for the concept of body positivity.