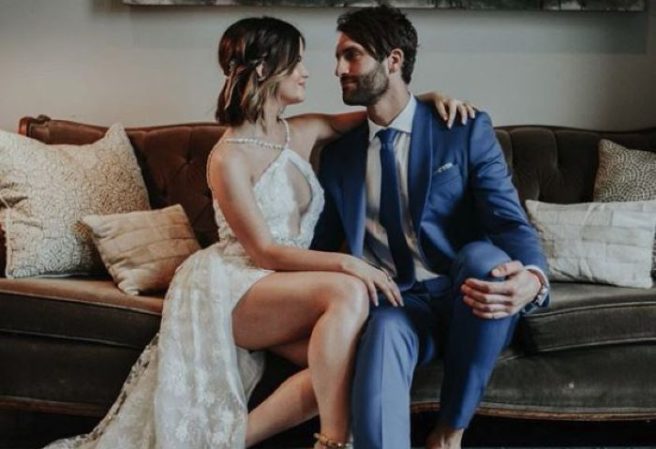 YAS! Short wedding dresses are this season's hottest bridal trend
Maren Morris, country music sensation, recently married her long time beau, Ryan Hurd.
The wedding was beautiful (of course), but the bride's stunning dress really stole the show.
The ever daring Maren chose to rock a short, sexy dress for her big day – paired with a STUNNING pair of Gucci platform heels.
The musician got her gown-spiration from her mother's wedding dress, which she wore back in 1989.
Her choice got us thinking about wedding trends, and the fact that there is more to life that the traditional floor length white gown.
So with that, we had a solid stalk of Pinterest, and found some of the most beautiful short wedding dresses that the Internet has to offer.
Prepare to be totally inspired…