She wins! Let's all take a moment to appreciate Ms Britney Spears
When it comes to style disasters – pretty much no celebrity is immune from the odd wardrobe mishap or sartorial disaster.
In fact, we're pretty sure that somewhere, at some stage, even Olivia Palermo has had an off-day.
And certainly, over her decade-and-a-half long career, a certain Britney Spears has also had her fair share of style catastrophes.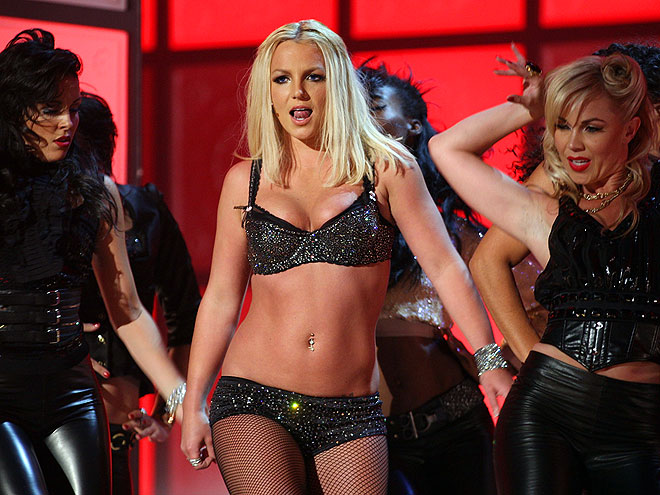 The list is arguably too long to delve into (double-denim with Justin Timberlake, anyone?) but few could forget her memorable-for-all-the-wrong reasons MTV VMA performance back in 2007 – a lip-syncing car-crash that was widely panned and ridiculed in the aftermath.
Still, eight years later, Ms Spears has certainly redeemed herself: she turned up to this year's VMA offering last night in a figure-hugging gold dress that turned heads and very possibly stole the show.
Yes, the 33-year-old mother-of-two was undeniably stunning wearing an unforgiving limited edition gown from Labourjoisie's 2015 collection.
The thigh-skimming number features a low neckline, and cut-out panels at the waist and abs – not for the faint-hearted, granted, but Brit-Brit pulled it off perfectly.
Of course, the superstar remains one of the world's most successful musicians – but her 2007 VMA appearance was the beginning of her now infamous downward spiral.
She had a mental breakdown, underwent emergency psychiatric treatment, and her family feared for her life and the safety of her children.
In fact, for a period of time, she even lost custody of her two sons – Jayden James, nine, and Sean, eight – and a court handed over control of her personal and financial affairs to her father (that set-up is ongoing).
However, these days, things are looking a lot more positive for Britney, and TMZ reported recently that her "doctors have stabilised her to the point she can successfully work and maintain a personal life".
In late 2013, Ms Spears began a two-year residency show Britney: Piece Of Me at the Planet Hollywood Resort & Casino in Las Vegas. She is currently paid around €425,000 per performance.