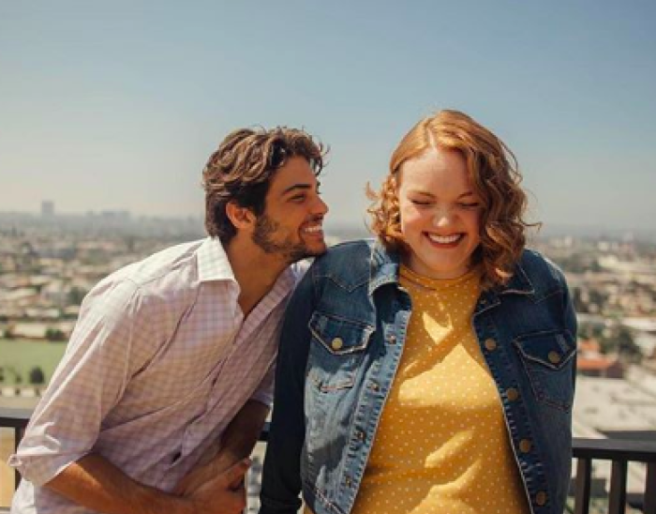 SHE Watches: Sierra Burgess Is a Loser – complex but questionable
By Kate Brayden
First and foremost: let's get something out of the way. Noah Centineo is the internet's new boyfriend and if you disagree with that then i'm sorry but we just can't see eye to eye.
Now to the matter at hand… MAJOR SPOILERS INCOMING! You have been warned. If you're looking for a film you can sit on the couch with your fluffiest pyjamas and possible hangover, that is precisely what this movie can offer you. What this film cannot offer you, however, is a decent moral compass, or a lesson in consent.
It goes without saying that the talent of the cast is noteworthy (hello, Peter Kavinsky from To All The Boys I've Loved Before, we see you and we appreciate your existence). Shannon Purser plays the lead role in this Netflix romantic teen comedy, and shows off her singing voice during the film with a charm that adds to her actor's repertoire. Purser is mostly known for her stint as Barb in the sci-fi Netflix hit Stranger Things, which earned her a surprise Primetime Emmy award nomination in 2017.
Noah Centineo continues to fuel our hormones to dangerous levels in his second Netflix rom-com in a matter of weeks, and yet this effort lacks the simplistic sense of fun in comparison, mainly due to the Catfish narrative that weaves its way through Sierra Burgess. It's hard not to want to like this film, and there's no doubt it makes for entertaining viewing primarily because of its talented cast of three-dimensional characters, and yet the unrealistic ending taints the protagonists' likeability.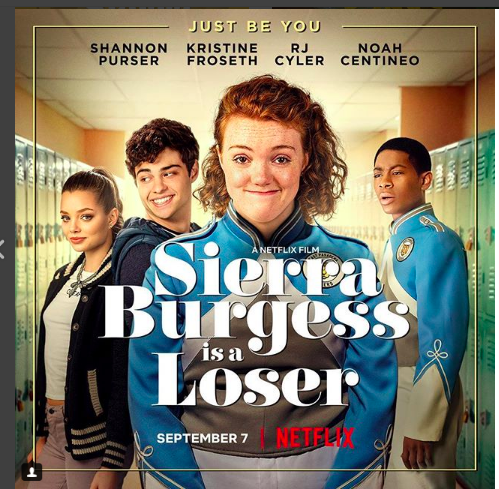 @ShannonPurser Instagram
The movie itself is at least trying to give the audience the themes and messages that resemble the John Hughes cinematic vibes of the 1980's, except they tend to fall flat when the person we are meant to root for conspires to deceive someone into dating them. Shannon Purser as Sierra Burgess is cast as the "ugly duckling" (let's pretend she's not absolutely beautiful for a hot second, Hollywood's idea of non-conventional beauty is literally laughable) and the mean girl, played excellently by Kristine Froseth, plays a trick that gets the ball rolling.
By giving Noah Centineo, A.K.A. Jamey the Magnificent and Emotionally Intelligent Jock, Sierra's phone number, it connects the two characters, who begin texting. Naturally, Sierra falls for Jamey, because who wouldn't, despite the fact that he thinks she is a beautiful cheerleader named Veronica. She is then left with the choice of whether or not to reveal her true identity.
RJ Cyler deserves a shout out as Dan, the best friend of Sierra and a scene stealing icon. He has the wit of the perfect sidekick, but honestly the boy should have his own movie, or at least a Netflix comedy special.
The movie does well by giving the 'Mean Girl' Veronica layers to her background. Living in a turbulent home with a beauty pageant obsessed mother who has issues with her own self esteem, Veronica's life is more miserable than her outer appearance lets on at school.
Sierra persuades Veronica to help her continue to text Jamey under the radar, and in return gives Veronica tutoring lessons to appear more intelligent for her (ridiculously toxic) college boyfriend.
Their burgeoning friendship would be a huge positive if not for the fact that Veronica and Sierra are literally catfishing a teenage boy who has no idea that he is calling, texting and sending shirtless photos to a girl he has never met before, and thinks she is someone else entirely.
It's hard to deny that if Noah Centino and one of his mates had conspired to change their identities to get a girl, would the audience still feel comfortable watching it? Maybe I'm just hyper protective of the internet's newest boyfriend, or else 2018's TimesUp movement, has made watching the betrayal of his trust into a hugely negative experience.
Another problematic aspect to the film is the numerous jokes made about Sierra and lesbianism, as well as the scene involving pretending to be deaf in front of Jamey's ACTUALLY DEAF younger brother. Yes, you read that right. In 2018, when acting roles are still shockingly slim for members of the ASL community, the (anti)heroine genuinely impersonates deafness in front of the love interests' deaf brother, and yet the movie still has an ending where Jamey somehow is unbothered by this.
The phrase 'plot hole' doesn't even begin to describe that. America's Next Top Model and Dancing With The Stars winner Nyle diMarco slammed the movie for this very reason: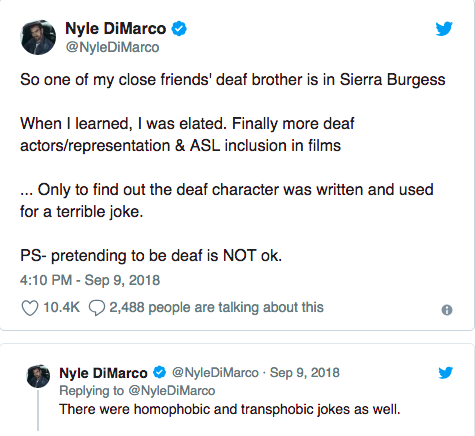 @NyleDiMarco Twitter
It's worth remembering that the internet is a dangerous place, and social media is not always a tool for positive change.
Sierra Burgess for example hacking into Veronica's instagram and playing havoc with her emotions is another viral betrayal of trust that sends messages the movie doesn't appear to have intended to send out. While they attempt to convey that body positivity and self-confidence are the subliminal messages, the dominant theme appears to be to protect yourself from your phone.
This is why the ending really dampened the film for the viewer. After being catfished by someone who literally hid undercover beneath your car, who hacked someone's Instagram as revenge, who lied about who they were and who Skyped you as someone else, and pretended to be deaf, I highly doubt your instinct would be to kiss that person and take that person TO HOMECOMING.
Now this could just be jealousy speaking, but Jamey deserves better than that. He is a jock who somehow made playing football sound deep, has an emotional range and doesn't judge people based on their looks. He must be protected at all costs.
Alas, even Noah Centineo's endearing longing gaze and Shannon Purser's adorable Sunflower song cannot save the ending of this movie from itself. Having insecurities is not an excuse to deceive a person who believes he has romantic interest in your false alter-ego.
Instead of forcing the two leads together into a romantic ending that makes no sense, the movie failed to make female friendships its main focus.
Veronica and Sierra overcame social boundaries of the high school zoo to form their bond, and the finale should have elevated that.
Though the movie tries its best to put forward positive themes of body confidence and self-esteem, the message of taking caution online overtakes them all. Oh and Sierra, maybe go to a class on ethics, you're kind of lacking in that department…