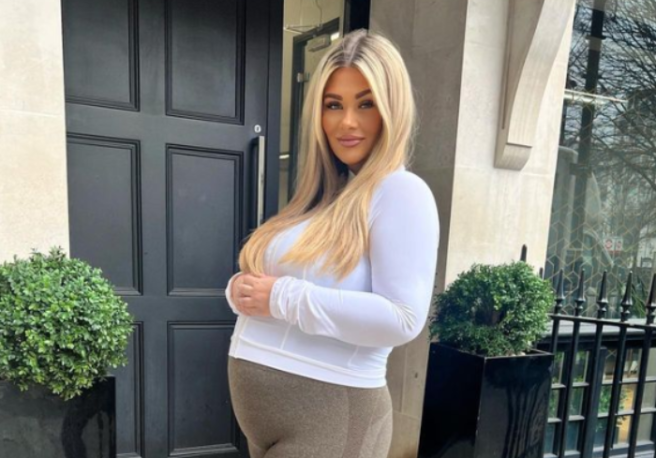 Shaughna Phillips pens emotional tribute to Love Island co-stars
Shaughna Phillips has been celebrating her Love Island besties!
The former Islander, who took part in the show's 2020 series, is in the early stages of labour as she prepares to welcome her first child.
As she continues to wait for her new bundle of joy to arrive, the 28-year-old has been reminiscing on her pregnancy, including her recent lavish baby shower.
Taking to Instagram last night, Shaughna decided to share a particular shoutout to two of her winter Love Island co-stars – her best friend Demi Jones, and the series' winner Paige Turley.
Alongside two other wholesome photos from her baby shower, the mum-to-be shared an adorable snap of Paige, Shaughna and Demi embracing, as the two friends cradle Shaughna's bump.
"Can't wait for my baby to meet their glam aunties," Shaughna penned lovingly in her caption.
Shaughna's co-stars subsequently returned the love in the comments section of her post, with Paige responding with several heart hands emojis.
"I love you whole heartedly," Demi replied.
The trio have been closely linked throughout Shaughna's pregnancy. The former Love Island star even included Demi in the video montage of her pregnancy announcement in October of last year, as she revealed the moment that Demi burst into tears upon finding out the baby news.
Ten days ago, Shaughna teased that she had been told that she had entered the early stages of labour. Since then, her 1.4M followers have been waiting with bated breath for an update.
Yesterday, she took to her Instagram stories to share that her baby was progressing as planned.
"I've not updated you all because things were up in the air and I didn't know what was happening myself, but I spent the night in hospital on Friday thinking I was going to be induced, but thankfully it wasn't needed and I was able to come home and rest," Shaughna wrote.
"I had a sweep on Sunday and I had one this morning as well and things are definitely moving along nicely! 10 days until my due date so let's see if I last," she joked.
We're wishing Shaughna the best of luck!