Selma Blair loves Kris Jenner but suffers from 'Kardashian osmosis'
Actress Selma Blair has revealed that playing Kardashian matriarch Kris Jenner was much easier than expected.
The 43-year old Cruel Intentions star admitted that her ability to easily adapt to the role comes from something she called "Kardashian Osmosis".
​Selma will be playing the role of Kris in a new TV series that follows the murder trial of former NFL star OJ Simpson.
"Kris Jenner is such an iconic character now that you really don't have to do anything to prepare," said Selma. "I mean I talked to her but it's playing her in the 90s and it just came naturally.
Kris was married Robert Kardashian at the time of the murder trial, in the series American Crime Story, his character will be played by David Schwimmer.
​Selma went on to say that she thinks maybe anyone could play the role of Kris, but that she is a big fan of the momager:
"Maybe I just have subliminal Kardashian-Jenner in my brain all the time.
I think anyone could play her, but I like her very much. It's Kardashian osmosis, I think we all have it now."
We're not sure Selma. We reckon it takes a particular amount of skill to embody somebody as unique as Kris.
The reality TV star has been enjoying all that Paris Fashion Week has to offer of late. Meanwhile, fans of the family's reality series a watching the fall out of Caitlyn Jenner's transition unfold.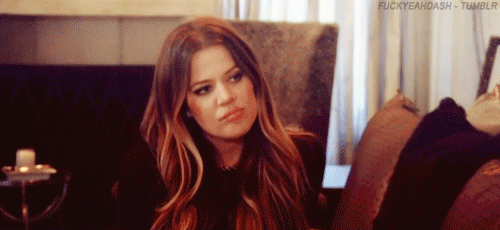 In the latest preview of the new series, Kim and Khloé can be seen getting frustrated with Caitlyn "bashing" Kris in the media.
"Do as many articles as you want and do as many great things for the transgender community but how does that mean bashing my mom?"