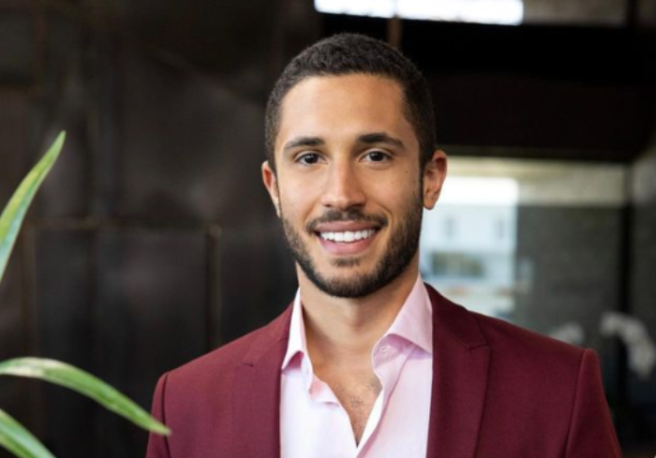 Sean Palmieri reveals he's leaving Selling the OC
Sean Palmieri has revealed he is leaving the Oppenheim Group and won't be appearing in future seasons of Selling the OC.
Sean joined the hit Netflix show when the first season aired on the streaming platform back in August 2022 and also appeared in season two, which was released in September of this year.
As fans await the third season of the real estate show, Sean has announced that after the latest season, he won't be back on the show as the 'culture wasn't fit for him'.
While revealing the news to Entertainment Tonight, Sean explained why he decided to leave the agency and series, while sharing an insight into his new career venture.
He explained, "Unfortunately, the Oppenheim Group was not a culture fit for me and I'm really excited for the future as I just signed as a partner with an amazing, top-producing team and mentor, Steve Games, previous owner of Prudential California Realty and Pacific Sotheby's International Realty".
"Returning to the serene atmosphere of San Diego County, where I first ventured from Florida to California, brings me great joy".
He added, "I'm eager to explore the opportunities that lie ahead for my business and success in this vibrant community".
Palmieri also released a statement to People which reads, "After much consideration, I've decided to part ways with the Oppenheim Group".
"I am very excited about this new chapter in my career and eager to embark on a journey that closely aligns with my professional aspirations and personal growth".
The news of Sean's departure from the Oppenheim Group comes after a snippet of the trailer for Selling the OC's third season was shared during the reunion episode of Selling Sunset.
The first look at the upcoming season shows many of Sean's co-stars talking about him with Gio Helou saying, "He's trouble…his business is suffering", before Tyler Stanaland adds, "He's never sold anything".
Sean can also be seen coming head to head with Austin Victoria as they fight outside their office.