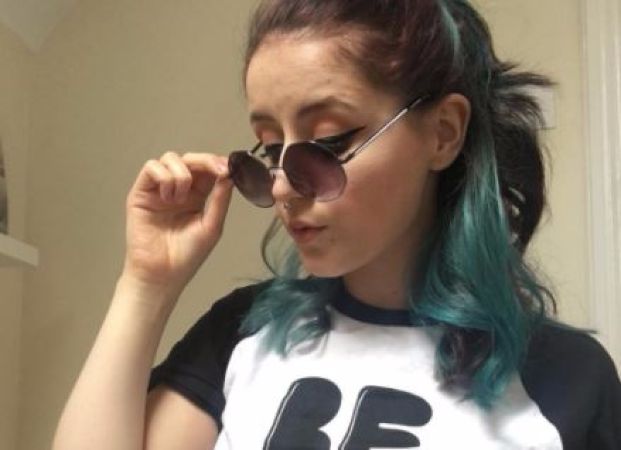 'Same girl, same day, same time' : 'Grammer highlights Insta fakery
If you haven't scrolled past at least one 'before and after' shot on Instagram today, were you even on Instagram?
The social media site is a veritable haven for anyone who wants to document the changes their body has undergone as a result of mixture of regular exercise and clean-eating.
While they may be filtered AF, we tend to take these photographs at face value, and assume the person has genuinely undergone a serious transformation, but one woman who is keen to remind us that this might not always be the case is Millie Smith.

The body-positive Instagrammer decided to highlight just how simple it is to fool followers into thinking you have altered the shape and size of your body.
Uploading a splitscreen shot of herself taken moments apart, Millie reveals how a pose and clever clothing can massively alter your appearance.
"Same girl, same day, same time," she began in the post which has racked up almost 10,000 likes since its upload.
"With a camera angle and clothing I can change my body into something that society would deem more acceptable than the photo on the right."
Focussing on the influence the media has on our understanding of self-worth, she continued: "The media constantly wants us to be more filtered, more posed, more flexed. Making us ashamed, afraid and resentful of our bodies, our natural vessel."
Tapping into something most Instagram users will relate to, she continued: "We compare ourselves to these images of posed, strategically taken photos."
"Comparing yourself is a thief of your joy/self love and even more so when you're comparing aesthetics to images that aren't reality."
​​​​Using the splitscreen shot to highlight the disparity between the real us and the us we post online, Millie finishd by saying: "Both these photos are beautiful@
"Both these photos are worthy. However only one of these photos is truly me, comfortable and naturally loving myself."
Millie, you do you.