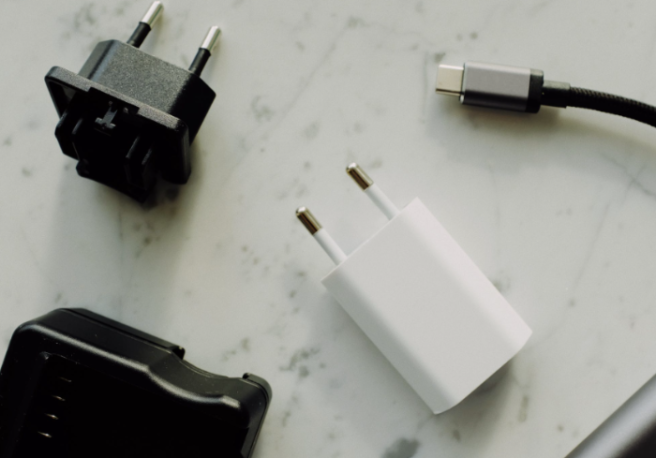 Safety warning issued following recall of multiple travel adapters
Holidaymakers are being warned to check their travel adapters after more than 7,000 were recalled ahead of the summer.
The Competition and Consumer Protection Commission (CCPC) have recalled thousands of travel adapters from three different brands following the discovery of 'serious issues'. The CCPC are encouraging the public to check if they purchased any of the affected ones and to discontinue using them immediately.
Sharing the list of recalled products, the CCPC have named the following three as being unsafe for holidaymakers to use.
A travel adapter called G&BL Universal Multitravel Adapter, which was sold in Harvey Norman, has been recalled due to the product's risk of electric shock. The shutters of the adapter are absent for the Australian socket system, which may cause the user to access live parts (e.g. the pin) and receive an electric shock.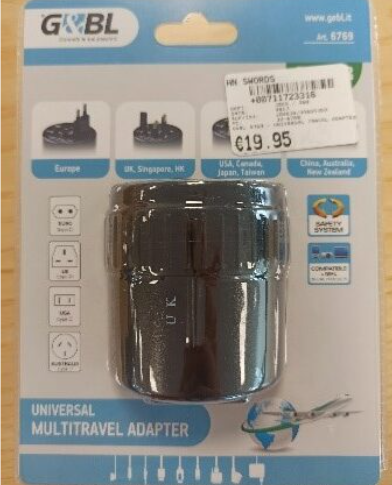 The type/number of the model is Art. 6769 and the bar code is 8011884067692. The batch number of the adapter is unknown. There are approximately 1,222 affected products in Ireland.
The second brand of adapter that has safety concerns is the Homesafe Universal USB Travel Adaptor, which was purchased from various retailers. The affected product was manufactured from 2021 to 2022.
There is a risk of electric shock from the productas the socket shutters can be opened without a plug being inserted, making live parts accessible.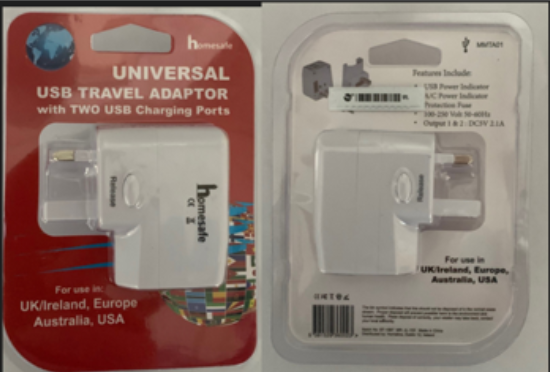 The type/number of the model is MMTA01/JL153, the batch number is BT1887, and the barcode is 5391529360023. There are approximately 6,040 affected products in the country.
The final adapter brand that has been recalled is the WELLY enjoy IT universal travel adapter, sold on the Amazon platform. The risk presented by the product is also an electric shock. During normal use, the US pin breaks off and stays in the socket. When trying to get the US pin out of the socket with their fingers, the user suffers an electric shock.
The type/number of the model is WY13100. The ASIN number is B07DRP4NND. The barcode is 8054392613845. There are approximately 50 affected products in the Republic of Ireland, which were purchased online through Amazon.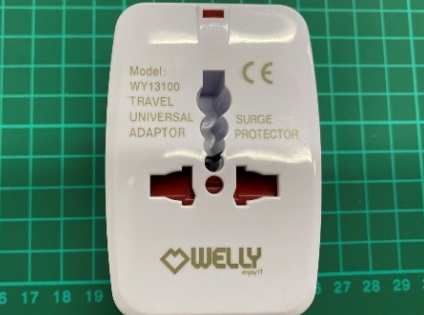 The CCPC have shared the following tips for consumers to follow when using a travel adapter.
Use only in the countries listed on the product, its packaging or accompanying safety information.

Always plug the appliance into the travel adaptor first, before inserting the travel adaptor into the socket.

Don't overload the adaptor. It's designed for short-term use only, with low energy consumption devices, not as a replacement for a domestic socket.

Unplug the adaptor when you're finished using it, when you're leaving the house or your accommodation, and when you're going to sleep.