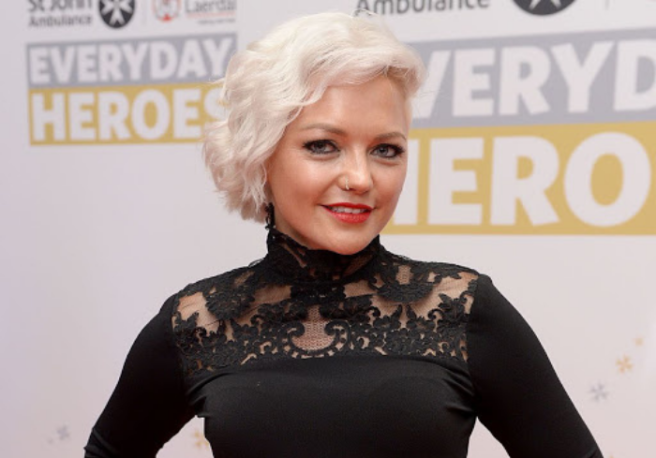 S Club's Hannah Spearritt claims she was 'dropped' from reunion tour
Hannah Spearritt has claimed that she was unknowingly dropped from S Club's reunion tour.
In February of this year, Hannah and her fellow bandmates – Paul Cattermole, Rachel Stevens, Tina Barrett, Jon Lee, Jo O'Meara and Bradley McIntosh – announced that they would be embarking on a reunion tour, beginning in October.
Tragically, their tour plans came to a halt in April, when Paul suddenly passed away from natural causes at the age of 46.
A few weeks after Paul's untimely death, it was revealed that the band's 25th anniversary tour would continue to go ahead, but that Hannah would no longer be a part of it.
In a video posted on social media, Jon spoke alongside his fellow band members and stated: "You'll probably have noticed that there is only five of us here today. Although Hannah will always be a part of S Club 7, she won't be joining us on this tour, but we wish her all the best for the future."
However, following the launch of S Club's tour earlier this month, Hannah has now come out and argued that her exclusion was a shock to her.
In an interview with The Times, the Reach hitmaker recalled that her bandmates' video on social media was unexpected, as she 'had not been consulted on her exclusion and had no idea she had been dropped'.
"I needed to be with my family and take the time to process [Paul's] loss," Hannah explained, noting that she was quiet after his death but never rejected the tour plans.
The 42-year-old, who dated Paul for five years until their split in 2006, added: "He was my best friend in the band. Paul's death, that was just a whole other level of trauma."
S Club's tour will conclude in Canada on November 16. Meanwhile, Hannah's next venture will take place in January, as she has joined the lineup for next year's series of Dancing On Ice.