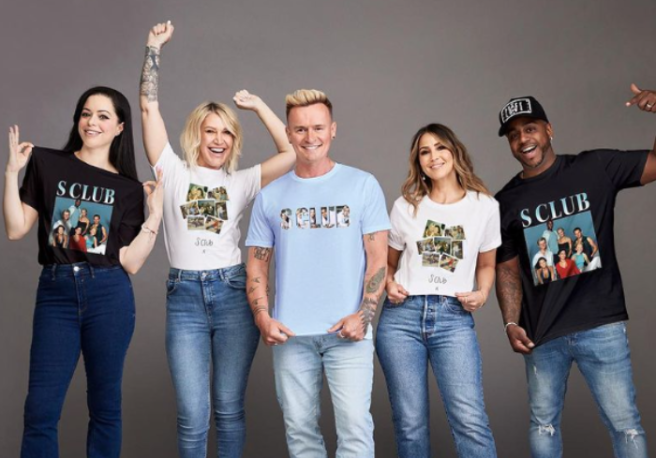 S Club forced to halt and evacuate concert due to 'minor incident'
S Club fans have been left disappointed after one of their concerts was hugely disrupted.
Yesterday (October 30), the band – now consisting of members Rachel Stevens, Tina Barrett, Jon Lee, Jo O'Meara and Bradley McIntosh – were performing in Liverpool's M&S Bank Arena.
However, after the concert took place, many fans subsequently took to social media to detail that the end of the performance had not gone as planned.
The moment it all went dark mid way through Alive . Feel like S club in liverpool must be cursed or something #sclub #goodtimestour pic.twitter.com/dJPWYpA38s

— Evann Griffiths (@evann_lfc) October 30, 2023
One fan managed to capture the moment that S Club were halted in the middle of one of their songs. The video showcases the five stars performing, before the arena went dark and sirens began to blare.
"Evacuation mid SCLUB concert," another audience member penned on X, alongside a video of thousands of people leaving the arena.
In a statement to Instagram last night, the team behind the M&S Bank Arena explained what happened, and confirmed that the show did eventually resume.
Evacuation mid SCLUB concert #sclub #liverpool pic.twitter.com/DpyGZKeOGY

— Corrie Galloway (@CorrieGallowayx) October 30, 2023
"Tonight, as S Club were close to finishing their set at the arena, there was a minor incident which triggered a partial evacuation. The issue was resolved quickly and we were able to restart the show," they wrote.
"We will be launching a full investigation. The safety of our audience, staff and performers is always our primary concern," they added.
This is not the first time that S Club have had issues with their performances in Liverpool. Last night's concert was already a postponed show from October 13, as the initial gig was rescheduled due to a fire at the arena.
"Due to an unforeseen technical issue that is beyond our control and impacting the power supply, we have sadly been forced to take the decision – with the event promoter – to postpone tonight's performance by S Club," the band confirmed at the time.
S Club's 'Good Times' reunion tour, which is in honour of their late bandmate Paul Cattermole, is due to wrap in Canada on November 16.