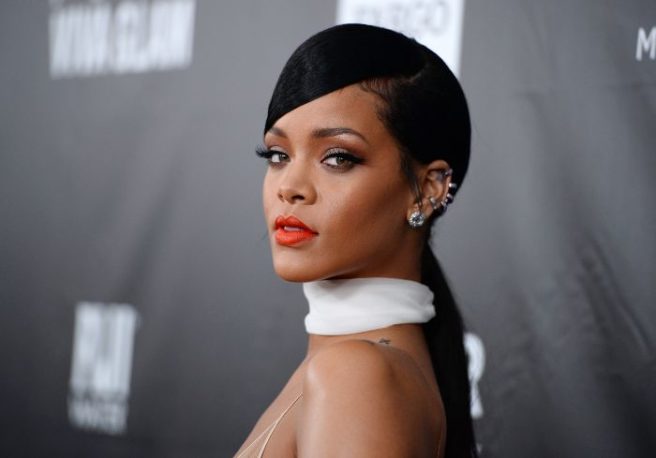 Rihanna teases fans ahead of highly anticipated Super Bowl show
Queen Rihanna's comeback is almost here!
The Grammy award-winning singer has been teasing her hugely-anticipated return to the music scene, ahead of her Super Bowl LVII Halftime show next month.
Taking to social media earlier today, the 34-year-old treated her fans to a teaser video for her performance.
Captioned with a 'ssssh' emoji, the We Found Love singer can be seen wearing a luxurious, lime green fur coat and walking through a catwalk, as the voices of journalists and fans exclaim over her. "It's been 2,190 days," one says, whereas another gasps, "Dude, Rihanna, we've waited for you."
At the end of the video, the music icon slowly reaches the front of the camera, before letting out a 'ssh' and putting a finger to her lips. We got chills watching it!
Rihanna initially confirmed in September of last year that she would be headlining the prestigious music slot. She is due to take to the stage for the first time in five years at the State Farm Stadium in Glendale, Arizona on February 12.
"I can't believe I even said yes," Rihanna told Entertainment Tonight after the news was confirmed. "It was one of those things that even when I announced it, I was like, 'OK, I can't take it back. Now, it's like final'".
"The Super Bowl is one of the biggest stages in the world, it's an entertainer's dream to be on a stage like that," she added. "But it's nerve-racking. You want to get it right. You know, everybody's watching. And they're rooting for you. And I want to get it right."
However, the 2023 show is not the first time that the singer has been given the opportunity to perform at the Super Bowl. In 2018, Rihanna was offered the chance to headline the 2019 Halftime Show, but she declined the offer in solidarity with San Francisco player Colin Kaepernick, the first NFL player to take the knee against police brutality in 2016.
Rihanna has been quiet on the music scene since 2016, marking the release of her eighth studio album Anti. Her last live performance on stage was at the 2018 Grammy Awards, and ever since then, her fans have been begging for her return.
We're so glad to see Queen RiRi once again!