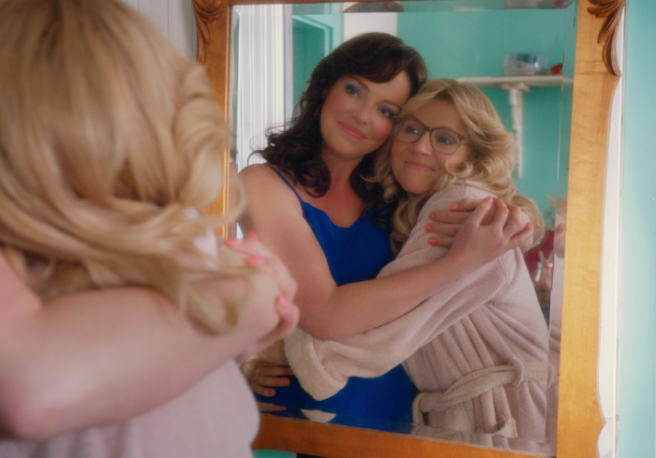 Review: Why Netflix's Firefly Lane is our new favourite series
If you're looking for something new to watch this weekend, make sure you tune into Netflix's heart-wrenching new series, Firefly Lane.
Grey's Anatomy's Katherine Heigl and Scrubs star Sarah Chalke come together in this ground-breaking new series which will have you glued to the screen all weekend long.
Based on the New York Times Bestselling novel by Kristin Hannah, Firefly Lane is the sweeping story of two inseparable best friends and their enduring, complicated bond, spanning four tumultuous decades.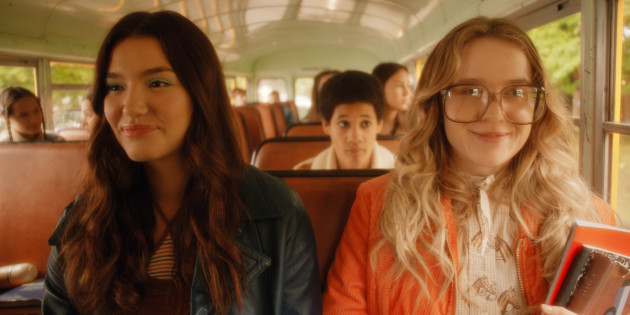 When unlikely duo Tully (Katherine Heigl) and Kate (Sarah Chalke) meet at age fourteen, they couldn't be more different. Tully is the brash and bold girl you can't ignore, while Kate is the mousy shy girl you never notice. But when a tragedy brings them together, they are bonded for life – forever inseparable best friends.
Together they experience thirty years of ups and downs – triumphs and disappointments, heartbreak and joy, and a love triangle that strains their friendship. One goes on to fabulous wealth and fame, the other chooses marriage and motherhood – but through the decades, their bond remains – until it faces the ultimate test.
Watching Firefly Lane was a tonic for the soul and a pure joy from beginning until end. It had me laughing out loud one minute and reaching for the tissues the next — everything you could want in a comedy/drama hybrid.
Spanning multiple decades the series starts in the vibrant mid 70's, moves into the gritty 80's and 90's and finishes off in the modern early 2000's — resulting in a very interesting viewing experience. We get to see Kate and Tully as young teenagers, on the verge of adulthood, figuring out who they want to be in this world.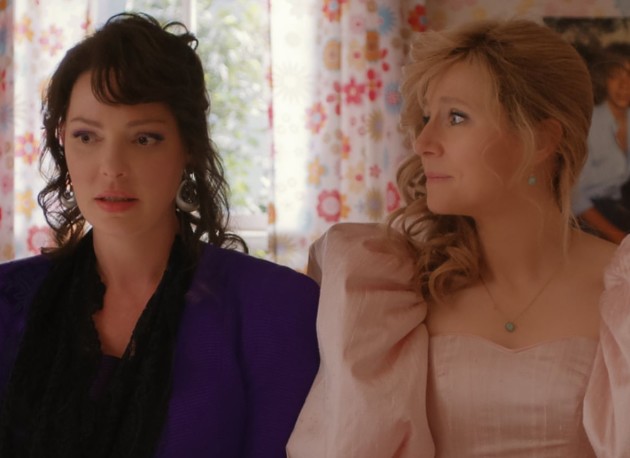 Through the many flashbacks and flash-forwards the audience also get to see this dynamic duo in their early 20's, fresh out of college and eager to make a name for themselves as working women in the journalism space. The third timeline, and possibly the one we return to the most, is the year 2003, when both Tully and Kate are in their early 40's. Tully is a successful talk-show host with her own day-time television show, while Kate is a soon-to-be divorcee, mom to a moody teenager and has now re-entered the work force as an assistant to the editor of a local magazine.
The stark comparisons between both of these women bring forth a multitude of questions centering around 'what if'. What if I hadn't gotten married? Would I be successful? What if I had decided to have children? Would I be happy? What if I hadn't turned down that date or kissed that guy from work? What then?
These are the questions that keep us up at night, which is why it's so compelling so see the answers portrayed on screen through the arcs of both Tully and Kate.
The seamless back and forth time-jumps allow us to become invested in the characters' origin stories without taking us out of the flow, as we uncover more details about why these characters are the way that they are in later decades.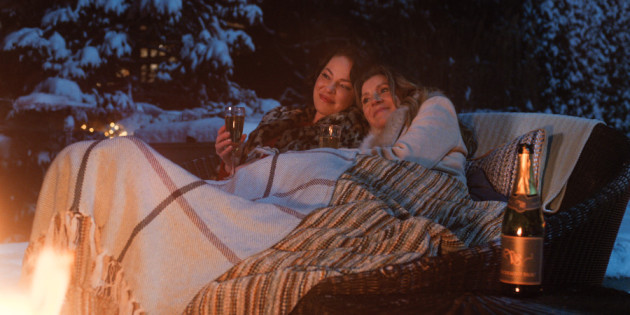 While I loved the hilarious gags and heartwarming moments, I also appreciated the serious issues which the series touched on — such as ingrained homophobia, deep-rooted sexism in the workplace and the lack of media coverage in war-torn countries — all of which were quite prevalent of that time, and to a degree, still are.
I absolutely adored the journalism aspect of the show (naturally), and seeing both Kate and Tully grind to make it in the news world, Tully as a broadcaster and Kate as a producer, was such a treat, especially when we know where they end up.
Both the writing and the acting were phenomenal, and I found myself rooting for each and every character. Not forgetting of course the outrageous costumes! What I wouldn't give for access to Tully Hart's wardrobe in the 80's…
Each episode reveals a different part of their story, leaving you desperately wanting more — making it the perfect binge-worthy show. By the time the final credits rolled around I was dying for season two — the true sign of an excellent series.
Firefly Lane is on Netflix now, and you can check out the full trailer here;