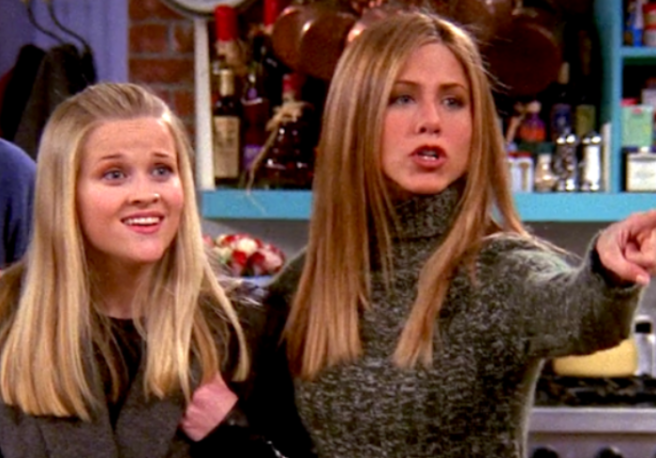 Reese Witherspoon reveals advice Jennifer Aniston shared on Friends
One of our all-time favorite guest appearances on Friends was Reese Witherspoon, and now the Hollywood icon has been spilling some new details about her time on the show!
The Legally Blonde actress famously starred in a two-parter episode in the show's sixth season. Reese played Jill Green, the spoiled younger sister of Rachel Green (played by Jennifer Aniston).
During an interview on the American talk show Late Night With Seth Meyers last night, Reese was asked about her infamous Friends appearance.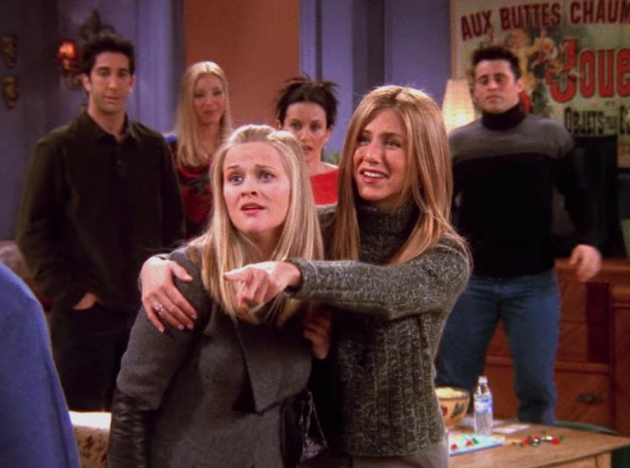 Presenter Seth Meyers queried whether or not Reese remembered walking onto the Friends set for the very first time, at the height of its popularity.
"Oh, my gosh, yeah, so I was terrified. My body was there, and my head and my brain was somewhere else," the 46-year-old replied.
"I just had a baby," Reese recalled further, "so that's how I know it was 23 years ago, because now my baby is 23," she added, referring to her eldest child and daughter, Ava.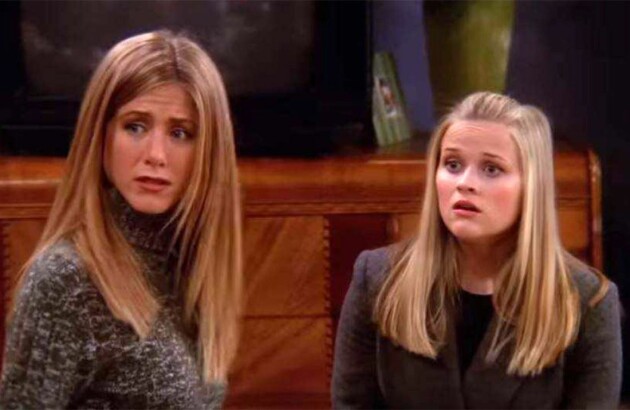 Reece then also detailed how her co-star and on-screen sister, Jennifer Aniston, offered her some heartwarming advice when she could tell that the young actress was nervous.
"I was terrified, but Aniston was so sweet to me, she was like, 'They don't care if you mess up. They actually like it better when you mess up'", Reese shared.
It seems as though Reece formed a budding friendship with Jennifer during her brief stint on Friends, as the pair have since gone on to form a successful working relationship together.
Most recently, the two actresses have been starring in Apple TV+'s drama The Morning Show. Filming for the third season of the hit show is currently ongoing, and it is expected to premiere later this year.
Reese was appearing on Late Night With Seth Meyers to promote her new Netflix film, titled Your Place Or Mine. The rom-com, which also stars Ashton Kutcher, is due to be released on the streaming service this Friday, February 10.