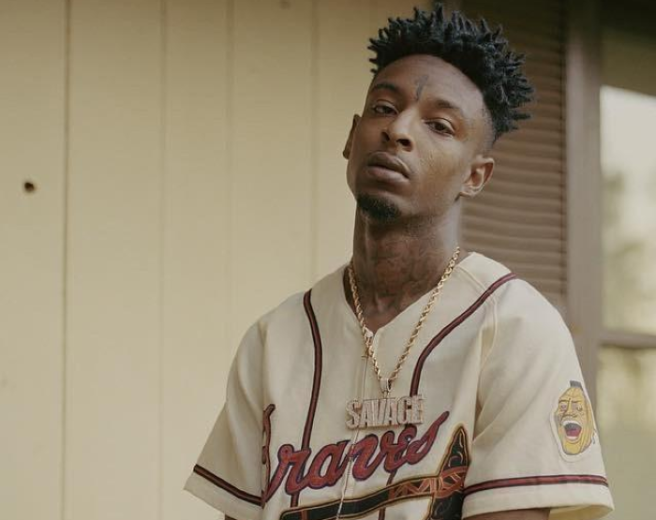 21 Savage arrested and detained by US immigration officials
Rapper 21 Savage has been arrested and detained by USA Immigration and Customs Enforcement officials.
The artist, who is based in Atlanta, Georgia, is allegedly from the UK, and is accused of remaining illegally in the country and being a convicted felon.
He was arrested in 2014 on drug related charges. When he was arrested in 2014, ICE was not aware of his status.
21 Savage came to the United States from the UK as a teenager in 2005.
He had a VISA at the time but is believed to have overstayed his visit since then, according to an ICE spokesperson.
'We are working diligently to get Mr Abraham-Joseph out of detention while we work with authorities to clear up any misunderstanding,' his lawyer Dina LaPolt told Variety.
'Mr. Abraham-Joseph is a role model to the young people in the country — especially in Atlanta, Georgia and is actively working in the community leading programs to help underprivileged youths in financial literacy.'
It is possible that the artist may be eligible for protection under the Deferred Action for Childhood Arrivals, which protects the rights to reside of people brought illegally to the United States as children.
His lawyer is currently working on freeing him from detainment.