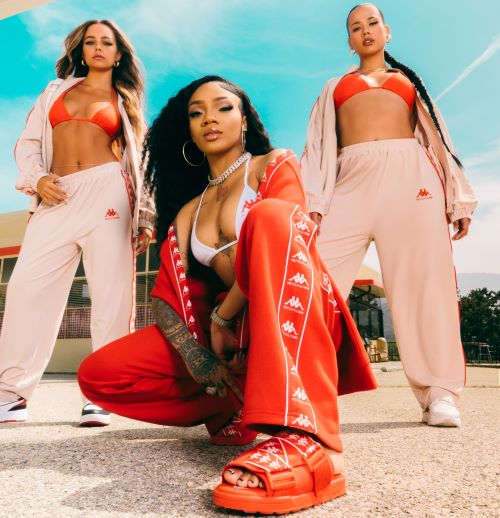 PrettyLittleThing announce collab with Kappa, fronted by award-winning hip-hop artist GloRilla
PrettyLittleThing X Kappa PrettyLittleThing is excited to announce another perfect pairing, teaming up with iconic sportswear brand Kappa to bring you another unmissable collection.
Kappa's brand ethos encourages individuality and the pursuit of being your most authentic self, aligning perfectly with PrettyLittleThing's core values. With the aim to make women feel confident, empowered, and beautiful at the heart of everything we do, this was a natural partnership between the brands.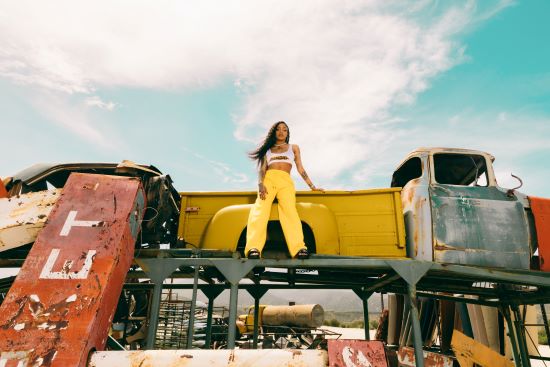 The colour palette consists of neutral stone, khaki and white with hints of fiery red and yellow tones with some pieces even stamped out with our fresh PLT x Kappa logo.
Elevate your style with utility cargo co-ords, classic branded tracksuits, varsity dresses, daring monogrammed mesh and more. The beauty of this collection is that the pieces are interchangeable and will work seamlessly not only with each other but with your favourite items that you already own.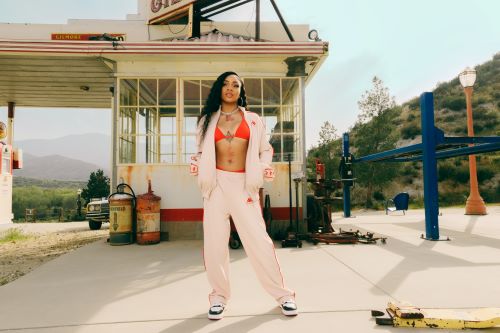 Fronted by the IT-girl US rapper of the moment, GloRilla, this collaboration is reminiscent of the 90's cool girl era, inspired by vintage sportwear with a streetstyle twist. The 31-piece collection combines both comfort and style, mixing off-duty athleisure with PLT trend led designs. The outfits are wearable whilst still bringing an element of fun and edge to your wardrobe.
Speaking on starring in the campaign, GloRilla said "I am so excited to be fronting this campaign with PrettyLittleThing and Kappa. We had such an incredible time with the team shooting out in Joshua Tree and this collab felt so on brand for me. Streetwear is my everyday aesthetic and I love the fact you can style these pieces between day and evening."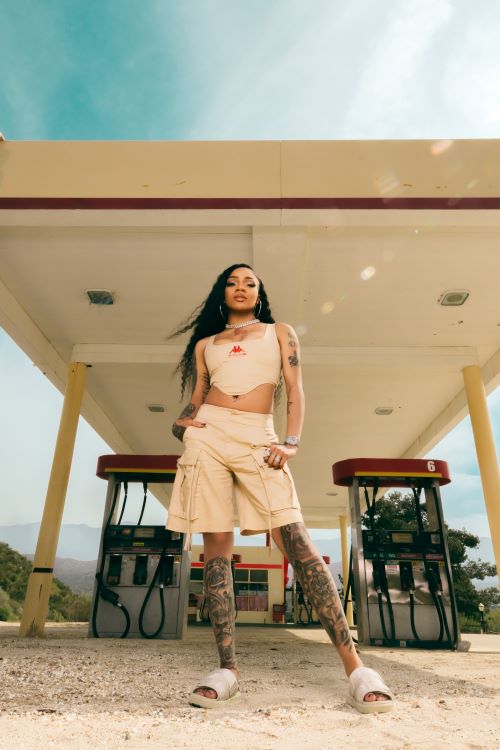 Speaking on the partnership Dre Hayes, President of Kappa USA, said; "I am excited for the launch of this project with PrettyLittleThing. Although we are a heritage sportswear brand, Kappa embodies the spirit of youth culture and PrettyLittleThing is a perfect partner to share this vision."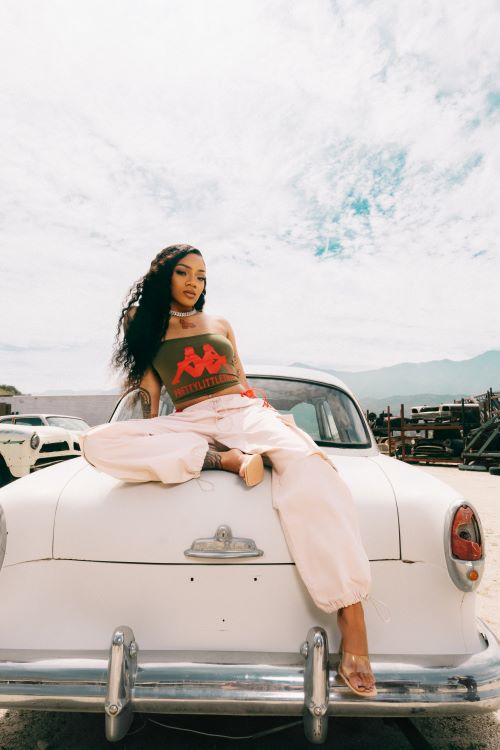 Also speaking on the collection PrettyLittleThing's Marketing Director Nicki Capstick said "We're so excited to launch this collaboration with such an iconic lifestyle brand such as Kappa. Staying true to what Kappa is known for to pay homage to its roots whilst still resonating with even our youngest customers was super important to us when it came to designing this collection. We hope merging the typical sportswear feel that is Kappa's legacy with a "going out" edge will bring a fresh take that is wearable to all this summer."
The collection is available now in UK sizes 4– 30 (US sizes 0-26) with prices ranging from €15- €60.
For more visit www.prettylittlething.ie/kappa.