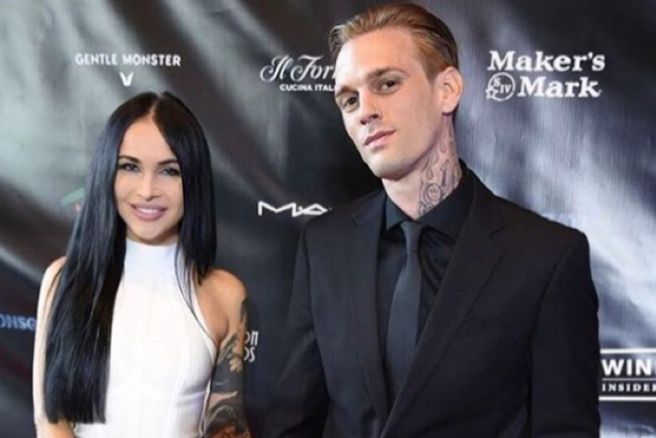 Popstar Aaron Carter teases baby news and we feel SO old
Popstar Aaron Carter and his girlfriend Lina Valentina are set to become parents.
According to E! News, the singer's girlfriend is expecting their first child.
Aaron took to Twitter to gush about the amazing news.
"I'm in such an amazing place mentally, physically & emotionally. I finally bought my first home and I'm going to be proposing soon to my gf and we might just be expecting…"
He added: "I have a lot to look forward to in the next year to come and I'm in a completely different headspace."
Not only is the I Want Candy singer set to become a dad, but it looks like a wedding is on the cards too.
Aaron admitted he is ready to pop the question to his girlfriend Lina in the coming weeks. What an exciting time for the pair.
Fans were quick to congratulate the singer: "May this bring you and mom-to-be much happiness! It's an amazing experience to have a baby."
Another wrote: "Congratulations on your baby news! You'll be a great father!"
One asked: "Is a baby Carter on the way? If so, I am so happy for you and Lina."
Aaron and Lina confirmed that they were in a relationship back in September. The lovebirds have certainly been enjoying every second of their romance.
The I'm All About You singer revealed that he wants to spend the rest of his life with Lina and vowed that they would grow old together.
Huge congratulations to the happy couple.