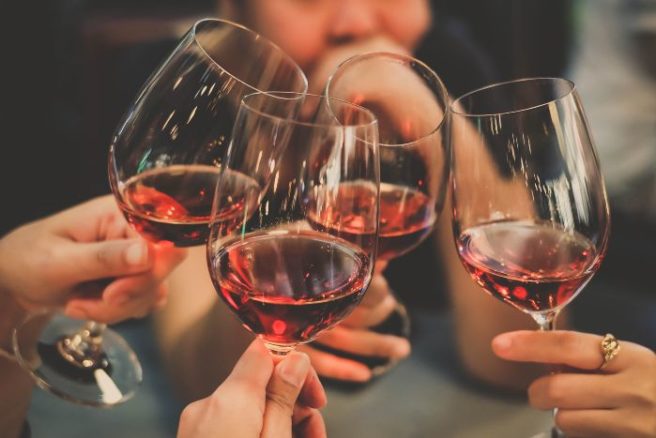 NO! Due to a bad harvest, there is a widespread WINE SHORTAGE
So, we love good news, but every so often, it's important that we also share the bad news – we're sorry.
On this rainy hump day, we have learned that the grape harvest has not been remotely prosperous – resulting in a wine shortage.
According to The Guardian, wine production last year slumped to its lowest level in over 50 years.
The production issues happened because vines in the world's top three wine-producing regions being badly affected by 'freakishly hot and cold weather'.
The areas hit most include those producing Rioja and Prosecco – SAY IT AIN'T SO!
You know what happens if wine supplies drop? Prices go up.
"Prices for things like pinot grigio or generic Spanish reds will rise by between 10% and 30% and it's a question of how much of that retailers will pass on," claimed Dan Jago, chief executive of high end wine merchant Berry Bros & Rudd.
"Prosecco was very hard hit by frost, so there will be less of it and the price will go up."
I'm nervous.
The Bordeaux region was also hit with adverse weather conditions:
"In Bordeaux the top 150 chateaux have not really been affected but the grand surface – the total acreage of Bordeaux – has been ravaged. The Bordeaux harvest, like the overall harvest across Italy and Spain, has been decimated but it tends to be the more flat lying, higher volume production land that has been hit."
Basically the world is facing its worst harvest since 1961, with production dropping 8 percent – to 247m hectolitres in 2017.
The Guardian says that a hectolitre is the equivalent of 133 standard wine bottles, so if you do the maths (which we didn't FYI), that means a grand total of 2.9 billion fewer bottles.
Holy HECK.