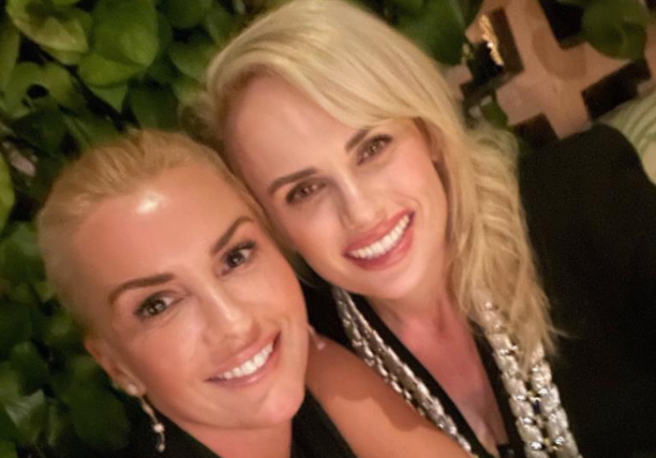 Pitch Perfect's Rebel Wilson finally reveals her proposal story
Rebel Wilson has finally shared all the romantic details about her recent proposal!
The Pitch Perfect star announced on February 19 that she had gotten engaged to her partner Ramona Agruma at Disneyland.
Now, the Australian actress has finally been letting her fans in on a few secrets from the big day.
Ahead of this Thursday's episode of The Drew Barrymore Show, which Rebel will be appearing on, the show's social media team have released a teaser clip of her interview.
In the short snippet, Rebel explained to Drew that she had planned to propose at Disneyland, but felt the need to get permission from Disney CEO Bob Iger first.
"He's the big, big boss and I thought, 'Well, if he says yes, then it was meant to be, and I was meant to propose that day at Disneyland," she detailed.
Thankfully, Bob said yes, and so Rebel could then proceed with her plan! "I had to get special permission to get a special area roped off and get the topiary trees in and, you know, I had a violinist playing like Disney classics, and it was very, really romantic," the 42-year-old recalled.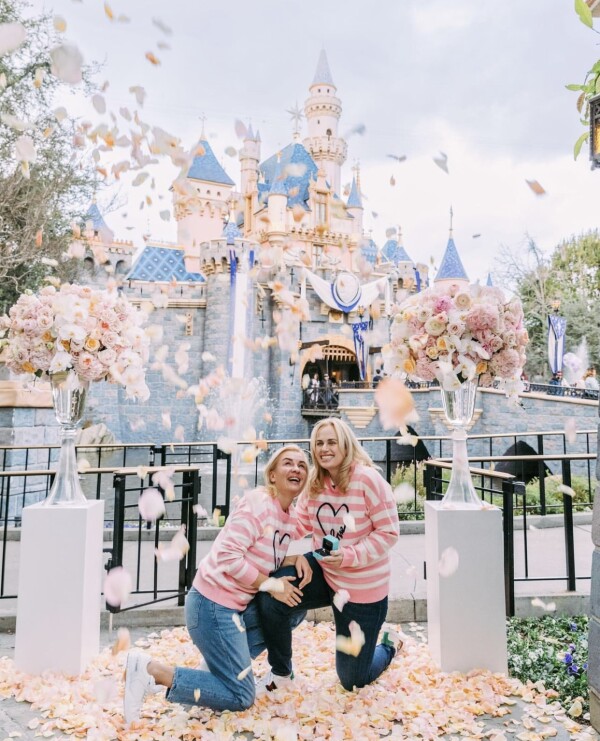 Rebel then adorably spoke of the moment that her new fiancée Ramona decided to join her on one knee. "She was like, 'What are you doing?' And goes, 'Well, you can't be the only one on your knee,' so she got down as well,"' she gushed.
"It was just beautiful and she said yes and then I was like, 'OK, great!," Rebel added.
Rebel also stated that, following her proposal, she felt wonderfully overwhelmed. "Afterwards we went on a ride, this new ride they had, and I kind of collapsed afterwards. Because I'd never been engaged before, or proposed to, or proposed. So it was such a huge thing in my life," she beamed.
Rebel and Ramona confirmed their relationship to the world in June of last year, after first being spotted in public together in January.
In November 2022, the couple then announced that they had become parents to a baby girl named Royce Lillian via surrogacy.
Congratulations to the happy couple!