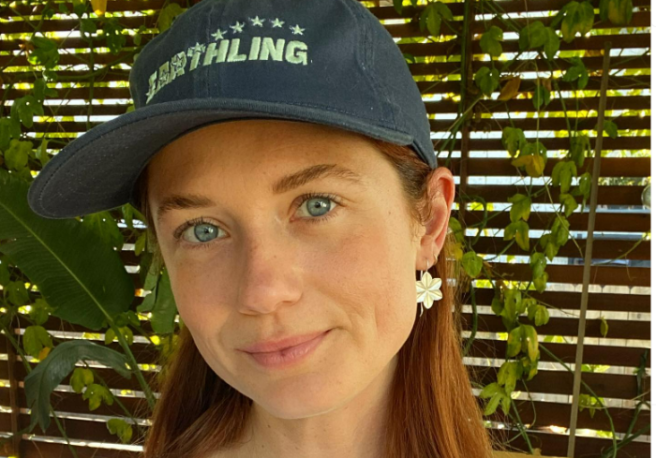 Pics: Harry Potter's Bonnie Wright details intimate farm wedding
Bonnie Wright and her husband Andrew Lococo are marking their one-year anniversary of marriage by sharing details about their intimate ceremony.
Bonnie, known for her role as Ginny Weasley in the Harry Potter movie franchise, met her partner at a New Year's Eve party in 2018 and by September 2021, the pair were engaged.
In March 2022, Bonnie and Andrew tied the knot at The Ecology Centre in San Juan Capistrano, California, surrounded by their nearest and dearest.
Now, speaking to Brides, Bonnie reflected on the day and shared the details on her stunning 100-year-old wedding gown.
Speaking about why they chose the farm setting for their wedding and the general vision they had for their big day, the actress explained, "We admire everything that The Ecology Center stands for. We loved the idea of being surrounded by bountiful growing nourishing plants as we said 'we do'".
As the farm is owned by two friends of the couple, Bonnie admitted it felt "so intimate and easy to organise".
"Our vision was to make it both a celebration of love and community. We wanted it to be intimate [and] people to feel present and relaxed".
"Visually, we wanted it to express the vibrant colours of California. It was important to reflect our love for the environment and use sustainable materials instead of any single-use packaging, lean into our creativity and make things ourselves, and source everything as locally and seasonally as possible".
Bonnie also revealed the couple opted to write love letters to each other while at the altar rather than vows.
"We always knew we would as it felt more personable and an opportunity to really share our love for one another with all our family and friends. We wrote them like love letters to each other rather than traditional vows".
When describing her beautiful vintage wedding dress, the 32-year-old revealed, "I wanted it to feel balanced, as our wedding was outside and our day started in full sun and transitioned into night. It was so important to feel myself".
"I knew I wanted to wear a vintage dress. There are so many beautiful dresses already out in the world full of character and story".
"It only took two visits to the salon and I found my dress. It was surreal at first actually making the official decision, but it felt so right and easy!".
"The dress didn't have the original underdress with it as it had likely perished – it being 100 years old! So when I was first trying it on, it was completely see-through. It was quite funny having to imagine the underdress we would end up making for it".
Wright finished off her wedding look with Prada shoes she already owned in her wardrobe because they "felt perfect as the straps were shaped like branches and leaves".