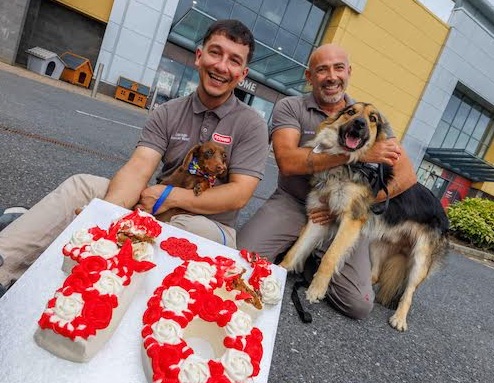 Petmania celebrates 16th birthday with fun twist!
Ireland's pet experts Petmania celebrate a milestone birthday this month, celebrating 16 years of serving local communities across the country, with plans to open their 16th store this autumn. They hosted their first ever dog-friendly cake smash to mark the occasion, pictured enjoying some messy and tasty fun at one of Petmania's busy stores.
The 100% Irish owned business are kicking off a special birthday sale which will see a series of promotions available both online and instore across their stores nationwide until Sunday 3rd September, as well as a number of family fun days in locations across the country.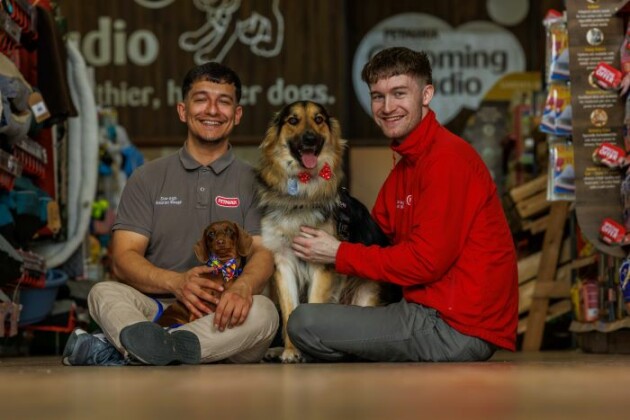 Petmania has been at the forefront of offering high quality pet products, expert advice, quality grooming care and a genuine love for animals, earning the trust and admiration of pet lovers across the nation since 2007.
Petmania is part of the O'Keeffe Group, which was founded by Eamonn and Maureen O'Keeffe in the 1970s. In the beginning, Petmania was just a section in Gardenia, a garden centre on John Street, in Kilkenny City. It was such a hit with local customers, a dedicated pet store was opened on the same street in 2006. Its success spurred the business on to then open their first ever pet superstore in Waterford in May of 2007. Since then, the proud Irish business has continued to grow considerably and now operate 15 stores nationwide, with plans to open their 16th store later this year.
As the leading pet care specialist in Ireland, Petmania is well known for supporting local pet charities across the country as well as hosting regular free educational events and workshops to help promote responsible pet ownership.
Speaking about the retailer's 16th year in business, Petmania's spokesperson Emily Miller, says: " Today marks a truly momentous occasion as we proudly celebrate Petmania's 16th birthday, the same year that we open our 16th store in Athlone. It has been an incredible journey, and we are immensely grateful to our amazing customers and dedicated team for continuing to make Petmania's dream a reality. As we continue to grow, our passion for providing the best pet care grows with us. Here's to many more years of wagging tails and joyful purrs."
To celebrate, Petmania is inviting animal lovers from across the country to join them instore for their family fun days:
Petmania Waterford, Saturday 12th August, with a special local broadcast along with a Puppy Care Class and a pet party in-store

Petmania Galway, Saturday 12th August, featuring a Galway Cat Rescue Adoption Day from 12pm until 3pm, Puppy Grooming Demos as well as FREE Coat Checks & Weight Checks, Puppucinnos and pet-friendly cakes, face painting, competitions & raffles.

Petmania Santry, Saturday 19th August, with special guests, Birds of Prey.

Petmania Carlow, Saturday 19th August, will see Nore Valley Petting Farm visiting customers in-store for a special milestone celebration.
Petmania has 15 stores across Ireland with over 260 employees and the largest dog grooming business in the country.
For more information about Petmania, the latest advice on pet healthcare and wellbeing and to find your local store, visit www.petmania.ie.