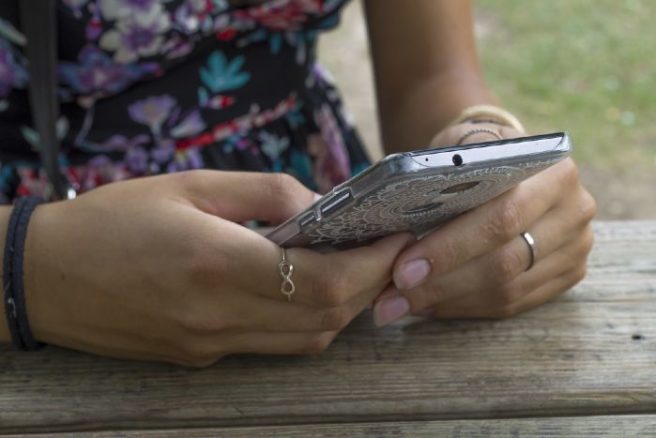 People are sharing the HILARIOUS lies their parents told them
Twitter user, Toni, recently started a thread about all the lies we believed growing up- and some of them are hilarious.
The tweet that started it off is particularly gross..
Have your folks ever told you something as a child that was totally false, in an attempt to stop you from doing something?

When I was 6, I used to pick my navel and my Dad told me that if bacteria goes in, it would travel through my umbilical chord vessels and attack my guts….

— Toni (@t0nit0ne) 4 March 2018
Luckily, the replies were equally as mindbogglingly funny.
My mom told me it was illegal to turn on the light inside the car while it's moving. Found out at 22 that that was a lie lol

— Taylor Facen (@ItsTayFay) 4 March 2018
My dad used to tell me that if I went to sleep with socks on they would unravel in the night and I'd wake up with balls of wool for feet. Whyyyy?

— Lynne Sadler (@lynney85) 4 March 2018
This one's just plain cold…
My Dad told me whenever the ice cream van was playing music it meant they'd ran out :/ https://t.co/hotnnlOQLa

— (@_Cxllins) 4 March 2018
Good luck sleeping at night after hearing this:
My mum told me if you leave your bed unmade that evil spirits will come and lie in it https://t.co/0w92Fil2ku

— Enoma (@RaeOfSun_x) 4 March 2018
Or there's the foodie fibs…
When I was 6 mom told me if I ate an orange and swallowed the seed, a tree will grow on top of my head. https://t.co/fMUYvA4NDH

— MK(@Toffeedropss) 4 March 2018
My mum used to tell me if you eat hot cake fresh out the oven you get diarrhoea https://t.co/ZVDV2eDb9V

— Rebecca (@JustBecss) 4 March 2018
My dad told me when I was about 7 that nann bread from the Indian was actually cooked elephant ears, wasn't until I started to inform other people of this horror that I realised they just didn't want to share it with me https://t.co/fTOSB08fE9

— shannon (@ShannonMisset) 4 March 2018
Who's the liar now though?
My mum said that her friend was a full time liar and got struck by lightening and died because of it. https://t.co/HS83WaiUd0

— Melissa (@MelsWardrobe) 4 March 2018
Of course, there are threats of witches:
I was told if I kept whistling loud I would summon witches https://t.co/q2T9cTbKSh

— Chris (@KingdomInspired) 4 March 2018
My mum and auntie would tell me that I'd be dropped off at a witches house if I missed behave. (It was a really scary house down a country lane). One time they actually took me and my cousins there and I panicked out of fear so I slapped my mama https://t.co/gg0MHhhDPR

— Grace (@GraceFVictory) 4 March 2018
What do you think? What are the lies your parents told you?