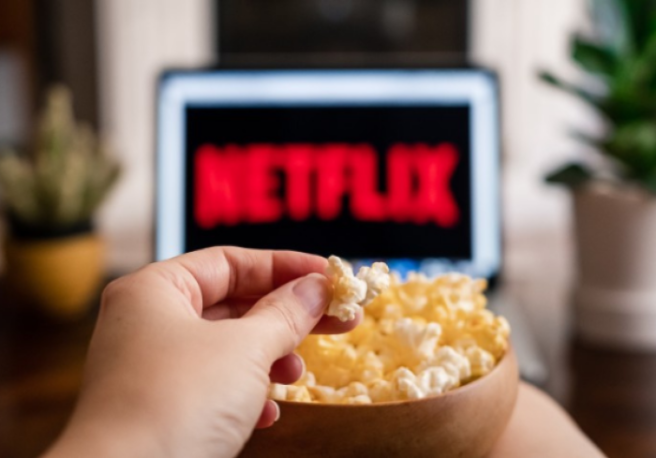 Pass the popcorn: Everything landing on Netflix this week
Even though summer is thankfully fast-approaching, we're still having too many of these rainy days. We'd much rather be out enjoying the fresh spring breeze and sunshine but the weather has other plans unfortunately.
Since we don't feel like facing the elements, we're looking for entertaining ways to spend our evenings and what better way to do that than by enjoying some wonderful new movies and TV shows on Netflix?
There are plenty of films and programmes to suit all tastes from action thrillers to insightful documentaries, you'll find just what you're looking for as we wait for summer to hit. Check them out below and remember to stock up on all of your favourite snacks. Happy watching!
TV shows
Queen Cleopatra, May 10
From Executive Producer Jada Pinkett Smith comes a documentary series exploring the lives of prominent and iconic African Queens. This season will feature Queen Cleopatra, the world's most famous, powerful, and misunderstood woman – a daring queen whose reputed beauty and romances came to overshadow her real asset: her intellect. Now this series re-assesses her fascinating story, her political brilliance, as well as questions surrounding her heritage, which remains the subject of debate.
Dance Brothers, May 10
Two brothers trying to make it as dancers open their own club, but their artistic drive soon clashes with the business, threatening their relationship.
Missing Dead or Alive, May 10
Follow officers from a South Carolina sheriff's department as they urgently search for individuals who have disappeared under troubling circumstances.
Ultraman Season 3, May 11
Shinjiro (ULTRAMAN) who saw a nightmare begins to realise he can no longer keep his abilities under control and struggles to contain them. His power is unleashed beyond his control, the city is destroyed, and people are hurt. Society begins to call ULTRAMAN a "disaster of mankind" and the hero becomes a target for condemnation. Shinjiro, alone and having lost everything, finds himself in the middle of a maelstrom of fate! In the shadows of the confusion, an ominous alien force moves in secret!
Mulligan, May 12
In this satirical comedy, when most of Earth is destroyed by aliens, can a few survivors rebuild what's left of America and form a more perfect union?
Queer Eye: Season 7, May 12
Join the party with the Fab Five in the city of New Orleans for a new season of inspirational heroes, and beautiful before-and-afters.
Black Knight, May 12
In a dystopian future devastated by air pollution, the survival of humanity depends on a group of deliverymen known as the Black Knights, and they're far from your average delivery men.
Film
Hannah Gadsby: Something Special, May 9
Emmy and Peabody Award winning comedian Hannah Gadsby is back for their third Netflix comedy special, Something Special. In this smart and feel good set, the comedian talks about a wedding (theirs!), more than one traumatic encounter with a bunny and much more.
Royalteen: Princess Margrethe, May 11
In the wake of her prom scandal, Princess Margrethe longs for normalcy as she struggles to maintain her perfect facade while dealing with family drama.
The Mother, May 12
After years of hiding out in the Alaskan wilderness, a deadly assassin returns to rescue the daughter she loved from afar. Starring Jennifer Lopez, Joseph Fiennes, Lucy Paez, Omari Hardwick, Paul Raci, and Gael Garcia Bernal.